July 2011 Archive
Meth Bust Put Children in Jeopardy
Saturday, July 30th 2011 03:38pm
Three children were caught in the middle of a drug raid in their home. Around 1:30 Friday, Bend Police observed a drug transaction at the Hong Kong Restaurant. Police followed two people in a car involved and made a traffic stop, subsequently the investigation led them to arrest Jose Carlos Pineda-Valenzuela and Heather Cordier for methamphetamine possession. Another police officer followed a third person involved in the drug buy and arrested Joseph Michael Robbins, 29, of Bend for meth possession. Police then served a search warrant on the suspects' home and found additional meth and during that search, another suspect returned home with her three children. Police arrest 24 year old Micah Lynn Warren and contacted the Oregon State Department of Human Services to arrange for the children's care. The police report is below.
-----------------------------------------------
Date: July 30, 2011 Case # 11-03-06155
Date & Time of Incident:
July 29, 2011 @ 1328 hrs
Type of Incident:
Unlawful Delivery of Methamphetamine
Location of Incident: NE 3rd St & NE Emerson Ave
Victim Information:
3 children
Suspect Vehicle:
Oregon License Plate: XZZ061
Black 1997 Dodge Dakota pickup
Suspect Information:
Valenzuela-Pineda, Jose "Carlos"
26 yrs old
19002 Baker Rd, Bend, OR 97702
Warren, Micah Lynn
24 yrs old
19002 Baker Rd, Bend, OR 97702
Cordier, Heather May
22 yrs old
1840 NE Diablo Wy, Bend, OR 97701
Robbins, Joseph Michael
29 yrs old
443 NE Clay Ave #2, Bend, OR 97701
Narrative:
On July 29, 2011, at 1328 hrs, a Bend Police Department officer observed a drug transaction involving two males and a female at the Hong Kong restaurant located at 530 SE 3rd St. One male and the female left in the listed vehicle. The officer followed the vehicle and made a traffic stop near the intersection of NE 3rd St and NE Emerson Ave.
The second male seen during the drug transaction, identified as Joseph Robbins, was contacted by another Bend Police officer. Robbins was found to be in possession of methamphetamine and was taken into custody.
The driver of the vehicle, identified as Jose "Carlos" Valenzuela-Pineda, was accompanied by Heather Cordier. During the stop, the officer noticed Valenzuela-Pineda was attempting to conceal a bulky item in his pants. The officer patted him down and discovered a significant quantity of methamphetamine.
Valenzuela-Pineda was arrested for Unlawful Delivery of Methamphetamine after he was found to be in possession of more than seven (7) ounces of methamphetamine and more than $4,100 in cash. As the officer was taking Valenzuela-Pineda into custody, he attempted to pull away and run. Valenzuela-Pineda was taken into custody without injury. As the officer was escorting Valenzuela-Pineda to his patrol vehicle, Valenzuela-Pineda suddenly pulled away from the officer and ran across NE 3rd St while handcuffed. The officer chased Valenzuela-Pineda and took him back into custody.
Neither the officer nor Valenzuela-Pineda was injured. Heather Cordier was also in possession of methamphetamine and was taken into custody without incident.
At 2105 hrs, officers served a search warrant at Valenzuela-Pineda and Micah Warren's residence. No one was at the residence at the time of service. Methamphetamine and paraphernalia were found inside the residence. While officers were searching the residence, Warren returned accompanied by her three children. Warren was taken into custody. The State of Oregon Department of Human Services was contacted. Arrangements were made for a family member to care for the children.
Valenzuela-Pineda, Warren, Cordier, and Robbins were all lodged at the Deschutes County Jail on the below listed charges. The total street value of the methamphetamine seized during this investigation was nearly $10,000.
Jose Valenzuela-Pineda:
Unlawful Possession of Methamphetamine, Unlawful Delivery of Methamphetamine, Unlawful Manufacture of Methamphetamine, Conspiracy to Commit Unlawful Delivery of Methamphetamine, Resisting Arrest, Escape III.
Micah Warren:
Unlawful Possession of Methamphetamine, Conspiracy to Commit Unlawful Delivery of Methamphetamine, Frequenting a Place Where Controlled Substances are Used, Endangering the Welfare of a Minor (3 counts).
Heather Cordier:
Unlawful Possession of Methamphetamine, Conspiracy to Commit Unlawful Delivery of Methamphetamine.
Joseph Robbins:
Unlawful Possession of Methamphetamine, Probation Violation.
---
Local Business Leader to Retire
Friday, July 29th 2011 10:46am
Local leader and longtime Bank of the Cascades CEO Patti Moss is retiring. "It's bitter sweet; thought long and hard about…" Patti Moss has been with the Bank of the Cascades for 34 years and helped build it into the number one bank for deposits in Central Oregon. She first started in an operational role and as a teller, and has been the CEO for the past 13 years. She says now that the bank is in a strong position its a good time for her to transition into her retirement, and really wants to travel: "I'd like to walk across England. It's a trip that I've planned after I retire. My husband and I have done a lot of biking trips both in the United States and in other parts of the world. And we really want to be able to do that while we still can." And another big lure to retirement; she'd like to spend more time with her one year old grandson, Hudson. Patti Moss, 58, will step down next July, giving the bank a year to find her replacement. She made the announcement to the Cascade Bancorp Board on Monday.

---
The Credit Card Fraud Continues
Friday, July 29th 2011 10:45am
Some good advice from a new victim of a record fraud case in Central Oregon: use online banking and look carefully through your accounts. The Redmond man saw a suspicious charge on his account Wednesday night and was able to stop it before it went through. "If it was at Fred Meyer or Wal-Mart, or a place we frequent, I probably wouldn't caught it." Fraud victim Kyle Knisley of Redmond says they charges are small: $20 and one penny, so it would've been easy to miss. He caught this one because it was from a Super 8 in Mississippi. "And that was just a mask. So when they pulled it up, it was actually pulled out of a company from Mississippi, but it was completely separate company from Super 8. And so, the people who processed the payment, which is the ones through Mississippi, they might not even know who the company is that originally put in for the processing. That's what they're trying to track down." Knisley says with online banking he was able to catch the false charges on his account while they were in "pending" status, so it was much easier to stop them before they were processed.

---
Experts' Take on Debt Ceiling Debacle
Friday, July 29th 2011 10:43am
Bend financial advisor Bill Valentine says there has been a lot of exaggerated and dire predictions surrounding the debt ceiling crisis. He says you shouldn't buy into the hype. For one, he believes a technical default would not lead to a big jump in interest rates: "What's going to end up happening if we do get a shock to the system because of a technical default; I say technical default because its a willing default, not the way most people default which isn't voluntary. If we get a shock to the system money will flow ironically right into the U.S. and right into U.S. treasuries and that will cause their prices to go up and interest rates to fall. So this notion that all of a sudden we're going to have 8% mortgages next week because the debt ceiling failed to rise, it's really a silly notion and not very well thought out." Valentine also says many of his clients from different political parties are all united in their frustration over how politicians are handling the debt ceiling crisis.

---
Comfort Inn & Suites Robbed
Friday, July 29th 2011 10:42am
A clerk at the Comfort Inn and Suites on Southeast 27th Street greeted what she thought was a guest at the Inn around 7:15 p.m. Thursday night. Out what happened is the man, in his mid to late 20's with brown hair and short facial hair, armed with a knife and demanded money. Bend Police say the man then ran from the hotel with an undisclosed amount of cash. He is described as wearing a dark colored baseball cap, green t-shirt, tan shorts and while tennis shoes. If you have any information about this incident, contact Bend Police.

---
To Market, To Market To Buy Some …Meth?
Friday, July 29th 2011 10:40am
Many people were shocked to learn that a neighborhood market, Rico's Market on Northeast Third Street was the focus of a big methamphetamine bust Thursday morning. Our news partner, News Channel 21, reports that drug agents say they've been watching the three suspects they arrested for two years. A witness says the dramatic bust had agents surround the store, break out windows and bust in the door with a battering ram. One of the three arrested is Antonio Rico Sanchez, 46, police found about two pounds of meth with a street value of about $40,000. The store has permission to reopen. The names of the other two arrested could be released later. The investigation is continuing. If you have any information that can help with the investigation, contact Bend Police.

---
Local Charities Get Unexpected Funds
Friday, July 29th 2011 10:39am
It's an unexpected boost to a local charity. Deschutes County is awarded federal funds to help organizations that provide emergency services, food and assistance. United Way spokesperson Jane Wendell says it's great news, considering they were not expecting any money this year: "We got $109,977 in federal fund through the Emergency Food and Shelter National Board Program to supplement emergency food and shelter programs in Deschutes County." Wendell says they have put the call out to all agencies to apply for some of the funds. A board made up of local charities and local government representatives will determine how the funds will be distributed, then the money will actually come from the Federal Emergency Management Agency to those chosen.

---
Near Drowning in Culver
Friday, July 29th 2011 10:37am
A one year old culver girl is on life support at a Portland hospital today, days after being pulled from a small backyard swimming pool. A Jefferson County Sheriff's detective says dispatchers got a call around 7:40 Tuesday night from a Culver home reporting the near drowning. Detective Starla Green says the 16 month old baby girl had been pulled from a 3-foot-deep swimming pool; and the investigation shows she may have been under water three to five minutes. Green says the girl was flown by Airlink to Legacy Emanuel Medical Center, where she is on life support. The names of the victim and family are not being released at this time.

---
Senior Meals Program Moves to BCC
Friday, July 29th 2011 10:36am
The Bend Senior Meal Program is moving. The change was originally upsetting to some seniors. The meals will be served at the Bend Community Center, instead of the Bend Senior Center starting next Monday. Initially there was a lot of concern from seniors about the change and possible transportation problems getting to the other facility. But Virginia Reddick with United Senior Citizens of Bend says most are onboard with the change now. "It's funny that the people who never participated in the program are making the most noise. And we're like, where were these people? The people directly involved are pretty resigned and are actually looking forward to a change." It was felt the Bend Community Center is more centrally located and has a larger kitchen and will allow them to serve more seniors in a cost-effective way.

---
State Senator Chris Telfer Visits Sisters
Friday, July 29th 2011 10:35am
One of the biggest accomplishments from the latest legislative session is the redistricting plan according to State Senator Chris Telfer. Senator Telfer was in Sisters to talk about it on Thursday. It's been 30 years since lawmakers were able to craft a plan that most could agree on. Senator Chris Telfer was in Sisters Thursday morning talking to them about how the plan will effect them: "In particular the redistricting, because Sisters, come January 2013, will be in Senator Ferrioli's District and we'll be talking about how this will effect them." The redistricting plan means Telfer's State Senate seat will mainly involve, Bend, Redmond and Sunriver, and not more rural areas like Sisters and La Pine.

---
Smoke in the Air is a Planned Burning
Friday, July 29th 2011 10:34am
You may notice some smoke in the area between Madras and Crooked River Ranch during the next couple weeks. There's a prescribed burn for the Crooked River National Grassland to reduce the number of juniper trees on the landscape. Smoke will be visible from Highways 97 and 26 in Madras and Crooked River Ranch communities and Smith Rock State Park. The burn should take about two weeks.

---
Youth Hits the "Gas"
Friday, July 29th 2011 10:25am
A 14 year old driving a Subaru station wagon crashed into a home in northeast Bend Thursday morning. Shala Sehgal, 27, asked the 14 year old boy to move the car from Pelican Drive to the drive way. The juvenile decided to take a spins around the neighborhood at a high rate of speed and ended up failing to make the turn into the driveway and instead crashed into a natural gas meter and the home. A gas leak closed the immediate roads for several hours. The 14 year old was ticketed for reckless driving and the woman, who asked him to move the car, was ticketed for allowing unlawful operation of a motor vehicle.

---
Bethlehem Inn Holds Open House
Thursday, July 28th 2011 10:19am
The largest homeless shelter in eastern Oregon was open to the public Wednesday afternoon in Bend. Managers at the Bethlehem Inn say they hold an "open house" occasionally to give people a better idea of what the shelter is like. Managing Director Chris Clouart says in the past its been an eye-opener: "They are always so amazed; one of the things people will say to me is which sort of bothers me is 'oh its so clean'; like, what were they expecting? But we want people to come here and see what a homeless shelter, and how much of a community it is. And how important it is for people to recognize what kinds of services we offer to folks and right now we are almost at capacity." Clouart says many people think about the homeless in the winter when it's bitterly cold, but they are also very busy in the summer months. He says some homeless families also go to the parks this time of year and pretend they are camping.

---
Crash Slows Highway 20 West Wednesday Afternoon
Thursday, July 28th 2011 10:18am
Three people are injured in a two car crash on Highway 20 west at the Old Bend Redmond Highway Wednesday afternoon around 4:11 p.m. Deschutes County Sheriffs Office reports Toshia Hoimer, 19, of Eugene and Krystal Carr, 21, also of Eugene, were driving west on Highway 20, when Lynette Blue, 65, of Bend pulled out in front of Hoimer. Hoimer was unable to stop, and struck Carr's driver's side door, sending it into a ditch. Blue, Hoimer and Hoimer's passenger were taken to St. Charles Medical Center Bend with non-life threatening injuries. Highway 20 was partially blocked for about an hour while authorities completed their investigation. Blue is cited for careless driving and failure to obey a traffic control device.

---
Madras Man Mourned by Jefferson County Residents
Thursday, July 28th 2011 10:17am
People in Jefferson County are mourning the death of a well-known rancher who was injured on Monday morning when he was hit by a large bull. Jefferson County 911 documents show Tom Green was leaning against the fence at his feedlot business when a 1500 pound bull hit him from behind. His son, Tony, was nearby during the accident and started giving him CPR. Green was taken to Mt. View Hospital and then St. Charles Bend, where he later died Tuesday night. Green was well known in the Madras area, and was named the "Livestock Man of the Year" in 2004 by the Jefferson County Livestock Association.

---
Boy Scouts Suits in the News Again
Thursday, July 28th 2011 10:16am
A Eugene man, who was sexually abused at the hands of a Boy Scout leader in the 1960's filed a lawsuit to sue the Boy Scouts Wednesday. The law firm representing the victim, made the announcement in Bend. Steve Crew is with the Portland law firm O'Donnel, Clark and crew. "We really think it's a Central Oregon case, Central Oregon story. Ed Dyer is the perpetrator who started his career in Eugene and that's where our client was abused and where he ended his career. He lived in the Sisters or Redmond active in scouts and sexually abused boys for 25 years." Ed Dyer, who was a Scoutmaster was shot and killed in 1986 by one of his victims. This latest victim is suing the Boys Scouts for allowing Dyer to serve as a Scoutmaster. The Boy Scouts say they have taken steps to make sure any individual suspected of abuse is immediately banned from scouting.

---
Timing Great for New Facebook Building
Thursday, July 28th 2011 10:11am
Another Facebook Data Center is coming to Prineville, and those involved with economic development say the timing is great. Crook County is one of the hardest hit places in the state, so the new data center is welcome news. Company officials say they expect to break ground on October 1st for the second Data Center. It continues the construction jobs and brings in about 10 more full time jobs. Economic Development Manager for Prineville and Crook County Jason Carr says without Facebook, things would be even worse. He says the tax incentive was a big carrot for Facebook. The company only has to pay taxes on the land for 15 years. The buildings are equipment are exempt under the incentive. Carr says Prineville is also an easy trip for Facebook executives; they can fly directly from the Bay Area to Redmond. He also says Facebook's presence could draw other similar companies here. Facebook officials made the announcement about the second Facebook Data Center during Tuesday night's Prineville City Council.

---
Slain Warms Springs Man Identified
Thursday, July 28th 2011 10:09am
The FBI has identified the 24 year old Warm Springs man shot and killed in a drive by shooting Tuesday on the Warm Springs Reservation. The FBI has identified the Warm Springs man as Delmer Davis, 24. "He was a tribal member. At approximately 2:10 p.m., Davis was sitting in a vehicle outside a home in the Greeley Heights area of Warm Springs. He was shot as he held his young son." Beth Anne Steele with the FBI says luckily the son was not injured. Davis was taken to Mountain View Hospital where he was pronounced dead. Ted Barney, 23, also a tribal member, turned himself into Warm Springs authorities a couple hours later.Federal charges against him are pending.

---
Little League = Lots of Visitors
Thursday, July 28th 2011 10:07am
Lots of Little League baseball fans are in bend this week for the State All Star Tournament for eleven and twelve year olds. Tournament Director Greg Anderman says these kids are playing for the big prize. "The winner of this tournament will advance to the Western Region Tournament, which is in San Bernardino, California August 5th through the 12th. And the winner of that tournament will advance to the Little League World Series." About a thousand players and their families are visiting Bend for the tournament. Anderman says the Bend South Little League All Stars are representing our area in the tournament and they are performing well so far. The tournament is being played daily at Sky View Middle School.

---
Calling All 'Idea' People!
Thursday, July 28th 2011 10:04am
Cascade Avenue, the main street through Sisters needs a face-lift. Pauline Hardie, Director of the Sisters Community Development Department says they really want the publics' help in designing the downtown area, by helping decide on various features: "Two different types of street lights, pedestrian benches, the trash cans, the water fountains, different types of paver treatments, and a couple other items like bike racks as well." Hardie says the consultants will take the consensus of ideas and create final designs of Cascade Avenue to present to ODOT for approval. Hardie says the streetscape workshop is Thursday, august 4th at City Hall beginning at 6:00 p.m. Actual construction is scheduled to begin at the end of 2012.

---
Jefferson County Fair Kicks Off Central Oregon Fair Season
Thursday, July 28th 2011 10:00am
"We've Got A Good Thing Growing" is the theme of the Jefferson County Fair, which kicked off Wednesday. Fair Board Chair Andee Simmons says it's the biggest event of the year for the Madras area, with almost 20,000 attendees last year. She says its important to provide an attractive fair, even though times are tough right now: "Like every place, the Fairgrounds has been hit by the economy. I know in the last three years we've been decreasing our state funding like $17,000; so it's a pretty big hit for our community." The Fair runs through Sunday. Simmons says the livestock auction is a big draw and a concert by Confederate Railroad on Saturday night should also be very popular.

---
Fatal Accident Spurs Reed Market Corridor Plans
Wednesday, July 27th 2011 11:24am
Major improvements planned for Reed Market Road could make the corridor safer for pedestrians and cyclists in the future. City planners are looking closely at the crash report from Monday's tragic fatal accident to see if there's something they can do in the short term to make the area safer. In the long term; it's already on the list for major improvements. Bend Transportation Manager Nick Arnis: "I do know that the Reed Market Corridor has always been a top priority in the community for bicycle and pedestrian improvements." The Reed Market Improvement Project is part of the $30 million bond measure voters passed in May. The improvements there will add sidewalks and bike paths and a middle turn lane all the way from 27th to Third Street.

---
Sunriver, Other Post Offices Could Close
Wednesday, July 27th 2011 11:23am
People who live in and near Sunriver may be surprised to be on the list of possible U.S. Post Office closures. On the list of probable Post Office closures are small towns, almost ghost towns and non-incorporated areas. Places like Antelope, Oregon, population 59; Paulina, Post, Brothers, Fort Rock and Shaniko. And then there's one that sticks out: Sunriver, with a permanent population of 1700 people and at least double that many people during the peak tourism season. Brooke Snavely is with the Sunriver Owners Association: "I can't imagine Sunriver without it's own post office, quite honestly. I mean all these folks that live out here in Sunriver and the communities due south of us use the Sunriver Post Office." The U.S. Post Office says most of the post offices studied for closure have so little foot traffic that workers average less than two hours of work a day and average sales are less than $50 a day. The savings could be as much as $200 million a year, but also trim about 3,000 postmasters, 500 supervisors and 500 to 1,000 clerks. The closings are expected to begin within four to six months, most likely in January.

---
Fast Moving Brushfire Closes Parkway
Wednesday, July 27th 2011 11:21am
A fast moving brush fire near the Sisters off ramp on the Bend Parkway, affected traffic Tuesday afternoon. Oregon Department of Transportation crews closed the Parkway for about an hour from 3 to 4 p.m. and set up a detour. The northbound lanes were closed from Butler Market to Cooley Road. Fire crews quickly got the small brush fire under control. Officials are still investigating the cause of the fire.

---
Kitzhaber Calls for Special Election to Replace Wu
Wednesday, July 27th 2011 11:20am
Governor Kitzhaber plans to call a special election to replace U.S. Congressman David Wu. He intends to have a special primary to allow as many Oregonians as possible to participate in the process. That means it could be a couple months before a replacement is named. Wu announced Tuesday he'll resign when the debt ceiling crisis is resolved.

---
Redmond Service Counter to Change Hours
Wednesday, July 27th 2011 11:08am
A tight budget in Redmond means a change in office hours for the service counter used by builders for things like building permits, Planning and Engineering Services. The City says starting on Monday, August 15th, the hours of operation for the Development Services Counter will be from 9 a.m. to 12 p.m., and 1 p.m. to 4 p.m. This change of counter hours is due to reduced staffing levels and budget constraints. The City says it should not negatively impact the service they provide to development customers.

---
Facebook to Expand
Wednesday, July 27th 2011 09:28am
The City of Prineville, Crook County business and lots of residents are thrilled to hear the announcement from Facebook that they plan to build another building on the property. At Tuesday night's Prineville City Council meeting, Facebook Data Center Manager Ken Patchett announced that, due to business needs, they will begin construction on a second building in October. More than 1400 people have worked on the site so far; they expect the new project will take at least a year. Patchell says they are now going to call the location the "Facebook Prineville Campus".

---
Man Killed in Drive-By Shooting
Wednesday, July 27th 2011 09:26am
A 24 year old Warm Springs man was killed in a drive by shooting Tuesday afternoon. Officers say the man sat in a vehicle outside a home on the reservation when he was shot. He was holding his young son at the time. Luckily the child was not injured. Then, just before 6:00 p.m., a suspect turned himself into the Warm Springs Police. Police are not releasing his name at this time. The victim was taken to Mountain View Hospital in Madras where he was pronounced dead. The man's identity isn't being revealed pending notification of his family.

---
Highway 20 Crash Causes Power Outage, Damage to Car Lot
Wednesday, July 27th 2011 09:13am
Just after midnight, a driver traveling on Highway 20 near Smolich Motors lost control of his car, hitting a power pole and shearing it off, and plunging residents into the dark. Michael Lynn Anderson of Bend apparently lost control of his car while driving on Highway 20 eastbound. Debris from the power pole damaged several cars in the parking lot and live lines were strewn across Highway 20. Pacific Power spokesman Bob Gravely says they have been working through the night. "It affected some overheard lines that are on the pole; it took out power to about 33 people in the area. We've had crews working on it through the early morning hours and we hope by 8 a.m. this morning to have the power restored to those customers." Police closed the highway to clean up the damage and power crews are on the scene to repair the pole. They hope to have Highway 20 completely open by 8 a.m. Anderson was taken to St. Charles with non-life threatening injuries. He is charged with DUII and Criminal Mischief. The investigation is continuing.

---
Wu Announces Resignation from Congress
Tuesday, July 26th 2011 03:25pm
Oregon Congressman David Wu has announced his resignation. He was facing an ethics investigation over accusations he had a sexual encounter with an 18 year old daughter of a campaign donor. Wu had said, whatever had happened was consensual. Wu said that the well-being of his children should come first, so he'll resign after Congress resolved the debate over the debt ceiling. Wu has been in office for seven terms. In 2004, he won, despite acknowledging a decades-old college incident, where he tried to force a former girlfriend to have sex. Voter's said they disliked an opponents' attempt to use that against Wu as a political campaign.

---
Reed Market Neighborhood Fed Up With Crashes
Tuesday, July 26th 2011 03:24pm
Nearby neighbors in the southeast Bend neighborhood are fed up with all the crashes in their area. Kristin Thomas talked with our news partner News Channel 21 shortly after the accident Monday night. "Now, a child is killed; another one. We have pulled people out of cars at this intersection time after time from wrecks."
Thomas says she can't count how many times cars have plowed through her neighbor's fence, which faces the dangerous intersection.

---
Few Details on Reed Market Cycling Teen Death
Tuesday, July 26th 2011 03:23pm
Bend Police have not released the name of a 16 year Bend boy who was killed after being hit by a truck while riding his bicycle last night around 7 o'clock. Police say he was riding with his friend on Reed Market Road, near Pettigrew Road when a pickup truck and trailer struck him. Sgt. Dan Ritchie with the Bend Police Department has more details: "The male juvenile long with another male juvenile were riding their bicycles traveling east on Reed Market on the north side of the road. A vehicle traveling west on Reed Market, pulling a utility trailer, applied his brakes. The vehicle in front of him was slowing down to make a turn on to Pettigrew. That vehicle lost control and impacted a rock fence, crashing into the 16 year old juvenile." The 16 year old cyclist was pronounced dead at the scene of the accident. His friend says he just barely escaped getting hit too. Police are still investigating the accident today.

---
Senator Chris Telfer on Debt Ceiling Crisis
Tuesday, July 26th 2011 03:22pm
Plenty of posturing, but still no agreement between the two sides on the debt ceiling. State Senator Chris Telfer says she saw U.S. Congressman Greg Walden of Oregon over the weekend and asked him what he expects will play out. "He felt there would be a solution coming from the hill this week and not from the President. This past session, I for one, threw all partisan aside to do what's right for Oregon. We did a lot of working together and a lot of compromising." Currently, there are not formal talks scheduled between the two sides at the White House today.

---
Busy Roundabout Closed for About 40 Days
Tuesday, July 26th 2011 03:20pm
A very busy roundabout on Bend's west side is now closed for about 40 days. Hardy Hanson, City of Bend Street Operations Manager says the project at the intersection of Mt. Washington Drive, Reed Market Road and Century Drive is the biggest of the summer. "It's our hope, and talking to the engineers that this will be a 40-year surface. And actually I believe it will be serviceable far beyond that. So actually it will be a good thing. If it works as well as we expect, I believe we'll be doing other roundabouts." Hanson says detours are well-signed in the area, and residents have been informed of the disruption for a little over a month. He says the roundabout has over 25,000 cars traveling on it each day, and there is a lot of wear and tear. Hanson says the projected reopen date is September second.

---
Markets Shaky From U.S. Debt Ceiling Problems
Tuesday, July 26th 2011 10:01am
The markets started a little shaky Monday morning as lawmakers still struggle to reach a deal on the debt ceiling. Tyler Simones with Northwest Quadrant Wealth Management says things settled down fairly quickly. "The markets looked like going to sell off sharply. Asian markets sold off, European markets sold off. The U.S. initially started selling off and then rallied as bargain hunters entered the market. Markets still think we're going to get a deal done." Democratic and Republican Congressional leaders are preparing to unveil new deficit reduction plans Monday as they try to reach middle ground before the August 2nd deadline.

---
June Unemployment Still Flat
Tuesday, July 26th 2011 10:00am
Anemic job growth continues in Central Oregon. The latest job numbers show unemployment is increasing in all three counties. WorkSource Oregon Economist Carolyn Eagan says this is the third month in a row that Deschutes County has delivered fewer jobs than expected. "I think employers have learned to do the same work with fewer people. And I also think there's a lot of uncertainty. The risk of bringing on one additional employee may just be too high a risk right now." Deschutes County's Unemployment is 12.5%, Jefferson County is at 13% and Crook County is at 15.3%.

---
911 Center Fixes Systems
Tuesday, July 26th 2011 09:59am
With our hot temperatures now, do you remember last February when Central Oregon was hit by a major snowstorm, causing major power outages and even a disruption in 911 service? Well, 911 Dispatch Supervisor Rick Silbaugh says they will be upgrading the system to ensure another 911 outage won't happen. "So we're installing a redundant power supply, or backup system that in the event that any one part of it goes down, everything will be shared amongst the other units. So it'll give us a little more redundancy, a little more back. And we've also identified the need to test, on a routine basis, our back up center which is across town, and all of our systems that we have in place." Silbaugh says the County has approved the $70,000 for the upgrades in improvements. The work should be done in the next few weeks.

---
The Mayor: To Elect or Not?
Tuesday, July 26th 2011 09:58am
The discussion over whether Bend should elect its mayor isn't over. A citizens committee recently told the City Council it decided against changing from an appointed mayor to an elected one after further discussion. But City Councilor Jim Clinton feels its time Bend voters have a say in our leader. "I think there 253 cities in Oregon and only 19 still have appointed mayors. To me it's a carryover of small town days in Bend." The 18 other cities are all smaller than Bend. The City Council is expected to take up the discussion again when it meets August 3rd.

---
Time to Refresh Your Hiking Rules
Tuesday, July 26th 2011 09:57am
Summer is a great time to get out and enjoy the wilderness that surrounds us. Last weekend, the Deschutes County Sheriff's Office Search and Rescue units were deployed to at least two incidents of lost hikers. Lt. Scott Shelton with the SAR says in both instances, there was a happy outcome, thanks in part to technology that we now take for granted. "GPS units, if you know how to use them, additionally, we do recommend that folks to take a cell phone with them that is fully charged, so that they have to ability, if they do get turned around, to call 911, and hopefully with that we can to a triangulation of their signal, based upon where the towers are located at. Or if they have an enhanced phone that has a GPS system in it, they could actually give us the coordinates of where they are at." Shelton says it is also very important to let someone know where you plan to hike and about what time you should return. And, at many trailheads, there are boxes where you can deposit written plans of your hike, so if something should happen, searchers could have an idea of what your direction was.

---
Teen Hit on Reed Market Road
Tuesday, July 26th 2011 09:55am
A 16 year old boy was killed after being hit by a truck while riding his bicycle Monday evening. He was riding with his friend on Reed Market Road, near Pettigrew Road when a pickup truck and trailor struck him. A report from the Bulletin states; the driver of the truck put on the brakes because cars were slowing in front of him, but the truck and trailer spun and hit a lava rock fence. That caused the truck to spin further then strike the boy. His friend is said to have narrowly escaped being hit. The investigation was still on going late last night.

---
Madras Airport (Almost) Ready for Their Close-Up
Tuesday, July 26th 2011 09:54am
The Madras Airport is getting ready for a brand new look for the Air Show of the Cascades this year. Airport Manager Rob Berg says with a $1.7 million grant from the ODOT Connect Oregon 3 Program, they will bring the airport up to current aviation standards: "The project will be completed in late October. The first phase of it, though we're hoping to have completed here in August, just before the air show. The ramp expansion project where we'll have a nice new ramp area for the Air Show of the Cascades which is August 26th & 27th." Berg says they will also install a Federal Aviation Administration Automated Weather Observation System that will help pilots navigate through the various climates in Central Oregon. He adds that with the changes, pilots can now file with Madras as a primary destination, instead of having to file for Redmond.

---
Prescribed Burn Begins Wednesday
Tuesday, July 26th 2011 09:51am
Beginning Wednesday, the Ochoco National Forest is planning a prescribed burn for the Crooked River National Grassland to reduce the number of juniper trees on the landscape. In the news release, spokesperson Lisa Clark says the burn should take about two weeks. It's planned for land on the east side of Haystack Reservoir and north of Forest Service Road 9610. During the first phase of the burn, fuels specialists will burn a "blackline" around the perimeter of the 1500 acres. Smoke will be visible from Highways 97 and 26 in Madras and Crooked River Ranch communities and Smith Rock State Park.

---
Terrebonne Man In Serious Condition After Crash
Tuesday, July 26th 2011 09:50am
A Terrebonne man is in serious condition following a rollover accident early Sunday morning near Lower Bridge Way, west of Terrebonne. Kiley John Turner, 40, lost control of his SUV, went off the road and then rolled. Troopers are investigating whether alcohol was involved in the crash. Originally, Turner was in critical condition, but has improved to serious condition.

---
Arrest is Made For Sexual Abuse
Tuesday, July 26th 2011 09:48am
An arrest is made of a man suspected of sexually abusing a special needs teenage girl during a visit to Klamath Falls. Our news partner, News Channel 21 reports Oregon State Police in the Bend Area Command began the investigation last Wednesday, after receiving information that the girl was abused at least two times during a visit with relatives. Johnny Carlos Young, 30, who is not related to the victim, was arrested on Friday and charged with third degree rape, third degree sodomy and other charges. He is lodged in the Klamath County Jail.

---
Busy Weekend for Search and Rescue
Monday, July 25th 2011 09:35am
Two separate parties of hikers became lost over the weekend. and thanks to GPS, were located fairly quickly. A pair of Bend teens were hiking near Mirror Lake, when they lost the trail due to snow cover. Around 4:30 p.m. Brandon Mallea and Emily Carpenter, both 19, called for help from the Deschutes County Sheriff; they had been lost for several hours. Search and Rescue were able to use the cell phone GPS "ping" to locate the couple around 8:00 p.m. Then, Ricky Rodrigues, 43, and Carins Hernandez, 34, both of Atlanta were lost in the Three Sisters Wilderness, south of South Sister around 2:45 p.m. They call 911, and Search and Rescue were able to locate the missing couple thanks again to the GPS "ping". They were located in good condition around 6:30 p.m. The Deschutes County Sheriff's Office wants to remind you to always be prepared for your hike with a fully charged cell phone and extra food and water.

---
Redmond Fire Destroys House
Monday, July 25th 2011 09:34am
A fire destroyed an abandoned house in Redmond just after 6 o'clock Saturday evening on NE King Way. The house apparently is used by transients and graffiti artists. Firefighters were able to keep the fire from spreading; but the house was a total loss. Fire officials say the house is in a development area and would probably have been destroyed in the future. They believe the fire was human caused.

---
Single Rollover Crash Injures One
Monday, July 25th 2011 09:33am
A Terrebonne man is recovering from a Sunday morning rollover crash on NW Lower Bridge Way west of Terrebonne. Oregon State Police troopers say Kiley John Turner, 40, lost control of his SUV near milepost 9, went off the road and rolled. Turner was ejected. He was taken to St. Charles Bend by Airlink with critical injuries. Troopers are investigating to determine if alcohol is involved.

---
Economic Forecast – Quarterly Report
Monday, July 25th 2011 09:32am
Economist Bill Watkins comes to Central Oregon every three months to get the area an update on how we're doing. His latest forecasts haven't been terribly optimistic and some Deschutes County leaders feel his analysis is not helping us get back on our feet. Bill Watkins says he's heard the criticism before. "People don't like hearing the gloomy forecast and I'm tired of giving the gloomy forecast, but I have an obligation to tell the truth as I see it. And we have a couple years of challenges ahead of us." Watkins was at Brasada Ranch last Friday delivering his latest economic forecast. He says the area will continue with 3% percent growth through 2012.

---
General Obligation Bond Going to Work
Monday, July 25th 2011 09:31am
Bend voters approved $30 million in road projects last may, now the City is moving ahead with plans. Bend City Manager Eric King says they're looking for a consulting firm to oversee all the projects. "We have, in fact a request for proposals out there on the street for design, engineer. So we'll have one firm that will oversee all the projects. So we'll begin the design work for two roundabouts for next season." Some of the projects slated for construction are roundabouts at 18th and Empire, Simpson and Mt. Washington and Brookswood and Powers.

---
Euro Survival?
Monday, July 25th 2011 09:28am
With all the concern about the U.S. debt ceiling problems, and the Grecian economic crisis, you may wonder what is going on. Bill Valentine with Valentine Ventures says now that there is some economic chaos in Europe; world leaders may want to consider the worth of having a "one money" source, like the Euro. "Europe's not out of the woods. And there's a real legitimate question whether the euro will survive as a currency. This gigantic socioeconomic experiment. Will this currency survive? Can you take multiple cultures with different individually run governments and combine them into one currency? I don't know, we'll see." Valentine says it will take a considerable amount of time for things to get back on an even keel; and he would not be surprised to see some major changes in the currency market.

---
Greece Confusion
Monday, July 25th 2011 09:27am
Are you confused about the economic situation in Greece, as well as the rest of the world, the U.S. included? Well, Bill Valentine, with Valentine Ventures makes it easier to understand. Bill recently visited the KBND studios, and he described how economic situations around the world can compare to areas of the United States. "Greece is like Delaware. So when Delaware gets in trouble, the rest of the country doesn't worry about it too much. Italy is more like Pennsylvania. California is Germany, Texas is France. So California and Texas have to carry the weight for the other ailing states. I did think of a fifth state; Illinois is Spain." Valentine says the Greek crisis is more symbolic to the rest of the world rather than something that will affect the rest of the world. He adds that the Euro could be one cause of the problem; because of the various countries with an assortment of governments, having different views of the worth of the Euro.

---
In the Future- A COCC Campus Near You?
Monday, July 25th 2011 09:26am
Central Oregon Community College campus population has exploded over the past several years as out of work people have opted to expand their education. This is evident with the opening of new satellite campuses in Madras and Prineville. Matt McCoy, Vice President of Administration with COCC says they are even anticipating further expansions: "We're continuing to look at services both in La Pine and Sisters, and in Sunriver as well. And the long-term plan would be that when the communities and the demand in the communities identify locations, we would then look for a place where we could build a permanent facility, as we have done in madras and as we have done in Prineville." McCoy says they are always looking to expand programs on all their campuses and team up with other colleges or universities to give Central Oregon some of the best educational opportunities.

---
Early Morning Police Pursuit
Monday, July 25th 2011 09:25am
A Bend man led several law enforcement agencies in a prolonged pursuit through Redmond early Saturday morning. A Redmond officer observed Chad Steven Pommarane, 35, commit several traffic violations just before 2 a.m. As the officer tried to make a traffic stop, the vehicle fled, traveling through the north area of Redmond. It took several attempts with the "stop sticks" before officers could get him stopped. He is facing a number of charges including several felonies. He was driving on a suspended license.

---
Redmond Dog Park a Busy Place
Monday, July 25th 2011 09:21am
Kelly Avery was a major force in making the dog park a reality. She's happy residents use it: "We estimated that 100 people use the park very day. It's very cliquish. We have early morning people and then we after afternoon people who use the park. It was used all year long, even in the coldest days of winter. We're really pleased with that." Organizers are in the process of building shelters over some of the benches to protect people from the elements, while their dogs are playing.

---
ODOT's 'Litter Patrol'
Monday, July 25th 2011 09:20am
You may see groups of young adults along Oregon highways this summer. Since 1971, the 'Youth Litter Patrol' gets together to help keep Oregon highways clean. "The young people who flock to our roads during the summer, the litter patrol. And they started about two to three weeks ago, in various parts of the states. And these are young adults that we bring aboard who spend their 2 months of summer vacation between high school and college generally, a lot of them, and they're out there making our highways look good." Peter Murphy with ODOT says the effort in keeping the road looking good has many benefits; including preventing littering and vandalism. Murphy says he's traveled to other countries and it's amazing to see the special effort Americans make to keep the roads clean.

---
"Big Ride" Coming to Bend
Monday, July 25th 2011 09:18am
'Gran Fondo' means "big ride" in Italian. The first ever Gran Fondo is going to be hosted by world-class cyclist Chris Horner of Bend beginning August 18th. Horner says it's all about having fun: "Everyone's first objective is to have a good time. After you have a good time, you can do whatever you want to do on the bike. So certainly, with guys there's a testosterone problem; so somebody's' gunna race, for sure. so there's a little prize at the finish for they guy who wins it or the girl who wins it. But it's more to have a good time. We've got three days set aside. We're going to have a dinner one of the nights, and a talk at the downtown theatre. And then we're going to have a ride on Saturday." Horner says the 85 mile ride through the Cascades mountains begins and ends at the Deschutes brewery. It is a fundraiser for several charities, including World Bicycle Relief, Livestrong and the Mount Bachelor Ski Education Foundation.

---
Fisherman's Body Recovered
Saturday, July 23rd 2011 04:20pm
The body an avid fly fisherman who slipped and fell into the Deschutes River at Trout Creek was recovered Saturday morning. Steve Adams, 54, fell into the river last Sunday night during a family camping trip. The Jefferson County Sheriffs Office says Adam's body was recovered 2 ½ miles from where he was last seen; he was not wearing a life jacket. Adams is from Hawaii; but has family in Central Oregon and was a frequent camper at Trout Creek. He was taken to the Bel-Air Funeral Home in Madras.
Captain Marc Heckathorn with the Jefferson County Sheriffs Office reminds "those who are recreating along the river to be aware of their surroundings and to wear a personal flotation device."

---
Ribbon Cutting for the Redmond Dog Park
Saturday, July 23rd 2011 04:19pm
Redmond's Dog Park has been open for a year, but organizers are held a ribbon cutting Friday to celebrate those who help make it happen. Kelly Avery was the force behind Redmond's very popular dog park. "It's been a two year project, the park has been open for a year. We finally felt it's finished and we're in a place where we can acknowledge the support for the dog park, officially out in public." The ribbon cutting ceremony was 4 p.m. Friday at the dog park. It's located between West Antler and SW Black Butte Boulevard in the Dry Canyon Area. Treats were served for two and four legged creatures alike.

---
3rd Quarter Economic Forecast
Saturday, July 23rd 2011 04:17pm
The latest economic forecast shows Oregon will continue to see slow growth until the end of 2012. Bill Watkins with Cal Lutheran University Center for Economic Research is at Brasada Ranch delivering his 3rd quarter Economic Forecast today. He says job growth will be anemic and the real estate market will remain soft for a while. "There's been some output growth. Output is about what it was before the recession. Jobs have come back much weaker. We have not seen job creation and all these things are necessary to have a robust recovery." Watkins says home foreclosures in Oregon are declining, but they still remain at high levels and probably will for the foreseeable future.

---
Robbery Suspect Pleads Guilty…Sort Of
Saturday, July 23rd 2011 04:16pm
The suspect that held up the Redmond Fred Meyer last may pleads guilty to the crime...but not acknowledging that he had a *dangerous* weapon. Deschutes County Circuit Court Judge Stephen Forte asked him if he was armed at the time and Sterling Donald Dubuque said he had a BB gun "allegedly". Judge Forte replied: "It's not allegedly anymore; you're admitting it." Dubuque made a plea deal to one count of second degree robbery, one of the lesser charges he is facing. On May 6th Dubuque robbed the Redmond Fred Meyer, sliding a note to the teller saying he had a gun. He got away with more than $3000, according the Deschutes District Attorney Patrick Flaherty. His sentencing is scheduled for July 26th.

---
Woman Injured While Horseback Riding
Saturday, July 23rd 2011 04:15pm
Deschutes County deputies help rescue an injured horse rider near Sparks Lake west of Bend Thursday afternoon. Carolyn Matney, 62, fell off her horse after it jumped over a log in the trail while making a quick turn. Matney was transported by boat back to the Sparks Lake boat ramp and taken to St. Charles with non life threatening injuries.

---
It's the Honor System for Watering Lawns
Saturday, July 23rd 2011 04:13pm
We haven't had any water concerns so far this summer, but the City of Bend still has an ordinance to limit the water used for our lawns. Bend City Manager Eric King encourages people to follow it, even when there isn't a water shortage. "We have an ordinance that basically says houses with odd addresses should water on odd days and houses with even addresses should water on even days. We don't have staff to enforce it, but it's a suggestion we'd like to see to maintain the system." King encourages homeowners to use smart devices on their lawn watering systems, that basically just waters as your lawn needs it.

---
Social Security Office Hours Change
Friday, July 22nd 2011 01:51pm
On August 15th, you'll have to plan your trip to the Social Security Bend Office, because they are shortening their hours. While agency employees will continue to work their regular hours, the public access will change to 9 a.m. to 3:30 p.m. Monday through Friday. The agency news release sates that Congress provided them with nearly a billion dollars less than the President requested for the budget this fiscal year, which makes it impossible for the agency to provide the amount of overtime needed to handle service to the public as they have in the past. Most Social Security services do not require a visit to an office. For example, anyone wishing to apply for benefits, sign up for direct deposit, replace a Medicare card, obtain a proof of income letter or inform us of a change of address or telephone number may do so at: www.socialsecurity.gov or by dialing the toll-free number, 1-800-772-1213. People who are deaf or hard of hearing may call our TTY number, 1-800-325-0778.

---
Altrec To Ben A Brick & Mortar Store
Friday, July 22nd 2011 10:22am
An online outdoor gear seller in Redmond will be opening a retail store here in Bend. Altrec has been an internet-only retail outlet. The company has decided to open a store on the west side of Bend near Safeway this fall. Mike Morford is the CEO and founder of Altrec. "This was a way to open a store where we can merchandise for the seasons in Bend and customize the merchandise for bend and we can use the warehouse in Redmond to make sure we have the latest and greatest products in that store in Bend." The Bend store is slated to open this October.

---
Two Men in Custody Linked to Local Jewel Heist
Friday, July 22nd 2011 10:22am
Federal authorities have linked at least two men involved in a jewelry theft ring to the jewelry heist at Saxon's Fine Jewelers in the Old Mill District last May. Bruce Plummer, one of the co-owners says they hope to finally get some answers in the case: "We believe that they could be the fellows that did this. And we've been anxiously waiting. And we're just waiting for more information and it would be nice to have closure to this whole ordeal." Police have arrested five men in the ring; two of the men, Michael Young, 39, and Ernest Remor, 36, both of Florida, have appeared in a Multnomah County Court for conspiracy charges. They are charged with several jewelry thefts across the country, including Saxon's here in Bend.

---
Mountain View High to Lose NJROTC
Friday, July 22nd 2011 10:21am
Mountain View High School in Bend is losing its Naval Science Program. The Navy requires schools with more than 1000 students to have at least 100 cadets enrolled in the program. For the last several years, Mt. View's has been around 65 students. Niels Farner is the school's Naval Science instructor. "The biggest factor that students coming into high school don't have as many elective choices as they used to have. Once you fill up your core requirements and look down that list of electives, and you see Naval Science, it's a pretty tough class to take for your elective." Now La Pine and Crook County High Schools are the only ones in Central Oregon with Naval Junior ROTC programs.

---
Last Weekend for Tour of Homes
Friday, July 22nd 2011 10:20am
The second week f the Central Oregon Builders Association - or COBA Tour of Homes is this weekend. Spokesman Tim Knopp says they are very excited that this year will feature a "Net Zero" home: "The Net Zero house, essentially throughout the year doesn't use any power. It'll use power at certain points and then it will give back to the grid at other points. So it's pretty exciting to have that on our tour this year. It will be at Northwest Crossing. And we also have another LEED home on the tour this year as well as may affordable green-built homes." Knopp says the free tour features 39 "amazing" homes that showcase the best that builders, sub contractors and suppliers have to offer. COBA's tour of homes is this Friday through Sunday. The COBA website has more information: http://www.coba.org/

---
New Hawthorne Station a Great Transportation "Hub"
Friday, July 22nd 2011 10:18am
The Central Oregon Intergovernmental Council, Cascades East Transit and the Regional Council of Governments held a ribbon cutting for Bend's new Hawthorne Station Thursday afternoon. It's going to open up all kind of options to commuters says Bend Chamber of Commerce's' Courtney Linville: "All the different areas of transit together right into Bend. So it really opens up possibilities for people throughout Central Oregon. From Madras, to Prineville to Redmond, everybody coming in. You're able to get around the city that much better. There's taxi cabs, if you want to take a taxi; or you can get on to Bend area transit and ride around town." The transit hub is also the headquarters for the Central Oregon Intergovernmental Council.

---
Balloons Over Bend Dot the Sky This Weekend
Friday, July 22nd 2011 10:04am
This is the weekend when our skies will be dotted with color and the familiar "wooosh!" of hot air balloons could wake you up early in the morning. The 8th Annual Balloons over Bend begins today and runs through Sunday at the Old Mill District. Event Organizer Sandy Henderson says this year it's got a brand new look and purpose: "We moved the date from late May and June to the middle of July to get some better weather. But we've also merged with saving grace children's festival, which we're really excited about. We think Saving Grace does an amazing job in the community and delighted to be working with them on an even bigger and better event in Bend." Henderson says there will be seven piloted balloons that will be flying around the area on Friday, Saturday and Sunday mornings shortly after 6:00 a.m., and they are planning a "Night Glow" Saturday night at dusk. Henderson says they expect several thousands people to attend events at the Old Mill.

---
New Bend Visitor's Center About to Open
Friday, July 22nd 2011 10:02am
Downtown Bend is about to become even friendlier. Doug La Placa with Visit Bend says they are about to open up a brand new Bend Visitor's Center. "It will be a state of the art visitor's experience right in the heart of downtown Bend. The new Visitor's Center is approximately 2500 square feet. It's a really exciting move. It's going to be a Visitors Center that our city and our tourism industry can be proud of." La Placa says they have been working on getting the new digs for about two years, and now, they've signed a 10 year lease. The expanded space can allow them to offer the site to the community, as it has a large conference room for meetings and other functions. The new Bend Visitors Center will be at the corner of Oregon and Lava, next to the downtown post office. It's set to open in mid-August.

---
Elk Lake Resort Reopens
Friday, July 22nd 2011 10:00am
Norovirus is to blame for the sickness of dozens of people at the Elk Lake Resort recently. Though we'll probably never know the source of the Norovirus. Fecal samples tested positive for Norovirus, but the water system tested positive for Coliform bacteria, not E-Coli. Tom Kuhn with the Deschutes County Health Departments, says Elk Lake Resort's water system has been sanitized and given the OK to reopen. "Tests show Coliform is negative in the water now, so it's looking good, but we're going to continue to monitor it. There have been no new illnesses in the last week. So it's going to subside, but we're going to keep close eye on it. We're working with the resort." Norovirus is the leading cause of food borne disease in the U.S.

---
City Club Speaker Touts Need for Immigration Reforms
Friday, July 22nd 2011 09:56am
The City Club of Central Oregon tackled immigration reform Thursday. Jim Ludwick with "Oregonians for Immigration Reform" says Oregon is greatly affected by this issue. Oregon is between a rock and a hard place. The rock is 25% of all illegal aliens are in California and Washington openly gives drivers licenses to illegal aliens. Washington is the only state on the west coast that does that. Dan Larsson, a Bend based U.S. Immigration attorney says America has failed to deal with this issue for years. "There needs to be some reform to fix this issue. The world is changing the and the U.S. is changing and the U.S. needs skilled and unskilled workers and immigration is really what the U.S. is all about." Both speakers feel its time for the federal government to act on immigration reform.

---
Stabbing Suspect Arrested
Friday, July 22nd 2011 08:48am
Patrick Michael Olstad, the man suspected of stabbing an acquaintance, Steven Allen Nusbaum of Bend last Saturday was arrested Thursday morning. According to our news partner, News Channel 21, Bend Police made a 'high risk traffic stop" on Highway 97 just north of Terrebonne. Olstad was the passenger in a car driven by his sister, Jesse Olstad, who was arrested on a charge of hindering prosecution. Olstad is facing attempted murder and other charges in the incident that occurred at a residence at Northeast Sixth Street and Innes Lane. He's lodged in the Deschutes County Jail and held on a $250,000 bond.

---
Possible Break in Saxon's Fine Jewelers Theft
Thursday, July 21st 2011 10:01am
There's a possible break in the Saxon's robbery that occurred last May. Two Florida men appeared in a Portland federal courtroom Wednesdays are among five men charges in a diamond theft ring that hit jewelry stores across the country prosecutors said. Michael Young, 39, of Davenport, Florida and Ernest Remon, 36, of Spring Hill, Florida are charged with conspiracy to Commit Interstate Transportation of Stolen Property and three counts of Transporting Stolen Property. Our news partner News Channel 21 reports three other defendants were also charged, but will appear in court on another date. Last May, two men walked into Saxon's Fine Jewelers in the Old Mill District and took off with some jewelry in what was described as a "grab and run". Apparently the gang conspired to steal diamonds from jewelry stores in Oregon, California, Tennessee and Nevada.

---
Awbrey Butte Residents Protest COCC Project
Thursday, July 21st 2011 09:31am
Some Awbrey Butte residents are not happy about plans to extend a road on the Central Oregon Community College Campus. The City approved the extension, but members of the Awbrey Butte Neighborhood Association have concerns about noise and aesthetics. Tim Coe is a property owner and currently lives in Ohio, but plans to build when he retires here: "I'm a scientist and my first questions is have they studied the need for the road and looked at alternatives and why devalue the neighborhood when a road of questionable value could be placed somewhere else." COCC hold a public hearing for neighbors, though they didn't have to. COCC V.P. of Administration, Matt McCoy says they are taking steps to accommodate neighbors, there's a 100 foot landscape buffer between residential property. It's 100 feet onto the college, so you can't build within one foot from the existing private property line. Homeowners are still deciding whether to appeal to the state's land use board of appeals.

---
Former Congressman Wants Broadband in Rural Areas
Thursday, July 21st 2011 09:30am
Former U.S. Representative Rick Boucher of Virginia will be in Bend on Friday to speak about the importance of providing broadband service to rural communities in America. "Broadband serves as a bridge that connects rural communities to the balance of the nation's economy. There was a time when businesses had to be located in urban areas. They had to be in physical proximity to their customers, their clients and their suppliers. But with broadband, it's possible now for businesses to be located almost anywhere and maintain virtual proximity with their business base." Boucher says not only providing access to all Americans; having broadband capabilities could allow rural students to take advantage of educational opportunities and connects patients to more healthcare options, and much more. Boucher will be speaking at the Oregon Economic Development Association Summer Conference at the Oxford Hotel Friday.

---
AFSCME, State Reach Agreement
Thursday, July 21st 2011 09:29am
One of the state's largest employee unions has reached a tentative agreement with the State. And for the first time in the state's history, union employees will contribute to their health insurance premiums. Bill Valentine with Valentine Ventures says reality is setting in: "Everyone knows the day of employer paying all pension costs, health care costs and providing cost of living increase to salaries are over. On a case by case basis, unions and their employers are going to have to work out arrangements. Something has to give and in this case, it just happened to come from the Medical care contribution side." The agreement reached by the American Federation of State, County and Municipal Employees Union, still must be approved by its members. It affects about 3000 union members.

---
TRG Is Hiring Again
Thursday, July 21st 2011 09:28am
TRG Customer Solutions is hiring again. Last year the call center in Bend hired 200 more workers, and they are doing it again. Travis Quesenberry with TRG, says they've already had a lot of applicants: "Largely it's tech support, so a little tech expertise on the current smart phone is definitely a bonus. It's definitely applicable to a majority of people were hiring right now." The jobs pay $10.50 an hour for training, and $12 an hour once you start with raises every six or 12 months. To apply, go online to: www.trgcs.com.

---
New Redmond Tech Center to Help All Businesses
Thursday, July 21st 2011 09:27am
Many are looking forward to a new Central Oregon Community College facility in Redmond that will be a real support to Central Oregon businesses; the Redmond Tech Center. COCC Vice President for Administration Matt McCoy says the new building is part of a $42-million construction program bond approved by voters in 2009. "We anticipate that, with the technology education center in Redmond; we will open that in 2013 in the fall term, and some of the programming that we're looking at is: nondestructive testing and nondestructive inspection. Those 2 programs areas will be complementary to the industry groups that exist both in Redmond and throughout all Central Oregon." McCoy says they are also looking at digital arts and media and mechanical systems programs. He says they are also developing special programs to help business owners improve their business models.

---
Something New: Redmond Roundabout?
Thursday, July 21st 2011 09:25am
The City of Redmond is going to try their hand at a Bend staple: building a roundabout at Yew Street and Canal Boulevard. Wednesday morning on KBND's Your Town, Redmond Mayor George Endicott says they see a need in a growing area of the city: "There are certain conditions under which a roundabout makes sense. And that's the smooth traffic flow. It's actually not too far from the new high school. What you know is that at certain times of the day you're going to have huge influxes of traffic." Endicott says lights don't always smooth out the flow of traffic, and if done right, a roundabout can keep traffic moving. He emphasized to the Public Works staff that he's seen good ones and bad ones and this one it better be done right, to accommodate all kinds of vehicles.

---
Missing Fly Fisherman Still Unaccounted For
Thursday, July 21st 2011 09:24am
Jefferson County searchers are still looking for a fisherman who fell into the water Sunday night. Steven Adams, 54, of Hawaii was fly-fishing on the river when he slipped and fell into the water. It's now moved from a rescue to a recovery effort. Family members say they heard him splash into the water. Jefferson County Sheriff Jim Adkins speculates on what he thinks happened: "He went down to catch a fish later in the evening. Alcohol was involved. They heard a big splash and people went to check on him. They could see he was having difficulty. And then he went out of sight. But nobody could get to him in that swift water." Sheriff Adkins says searchers will be out for the next couple of days continuing to look for Adams.

---
Cascade Cycling Classic Impacts the Economy – In A Good Way
Thursday, July 21st 2011 09:23am
The 32nd Annual Cascade Cycling Classic, the longest running stage race in North America began Tuesday night with the "Prolog" in Central Oregon. The CCC is one of the mosty highly anticipated events in the region, because of the economic impact the event brings. "You kniow, cycling I not just fun and games in Central Oregon. Cycling, and specifically these bike races, are a major piece of our tourism industry and our tourism industry is a major piece of our overall economy." Visit Bend President Doug La Placa says there are thousands of competitors in town for the event. It's a huge boost to the summer economy.

---
Bend Senior Center Looking to Expand
Thursday, July 21st 2011 09:21am
The Bend Senior Center is looking to expand. Officials say they've outgrown the 14,000 square foot building. They want to add an arts and crafts room, a library and expand the fitness room. Bend Senior Center Manager Donna Shewey spoke before the Bend Parks and Rec Board Tuesday night. "It's such an exciting time right now. With the needs assessment finishing their work and this study, it gives us the opportunity to look at our space and try to increase space to better serve the older population in bend and expand the programs within the existing facility that we already have." Over the last four months, a citizens group has analyzed the Center's needs. If approved, work is at least six months to a year out.

---
First Murder Trial in Crook County in Over 30 Years
Thursday, July 21st 2011 09:20am
Saying he was too drunk to know what he was doing; the lawyers for Richard Lynne Breneman, 71, argued that he is only guilty of manslaughter, not murder. A Crook County District Court jury agreed with that argument and found Breneman guilty of manslaughter in the death of Voy Douglas Powell, 54, in November 2009. According to a published report, Breneman and Powell were both into a deep drinking session at their mobile home in the Easy Living Trailer Park when an argument broke out and Powell was shot. Crook County District Attorney Dana Vitolins said Breneman will most likely receive a 10 year sentence with time served.
This is the first murder trial in Crook County since 1979.

---
Search for Missing Fisherman Continues
Wednesday, July 20th 2011 09:27am
The river search for a man who fell in while fly fishing in Jefferson County has now turned into a recovery. Steven Adams, 54, of Lahaina, Hawaii was wearing waders while fishing Sunday night when he fell into the water. By the time they got to the river, the current had carried him away. Jefferson County Sheriff Jim Adkins says searchers will be out for the next couple days. "I've been talking to the father and he understands the difficulty of searching the river. Tomorrow we will probably have less active role and then on Thursday probably having a couple week float down the river and search." Sheriff Adkins says though Adams was an experienced fisherman, alcohol was a contributing factor. Adams vacationed at Trout Creek for many years.

---
Credit Card Fraud Numbers Rise
Wednesday, July 20th 2011 09:26am
The list of credit card fraud victims in Central Oregon has topped 500. Deschutes County Sheriffs detectives are working with the FBI to get to the bottom of these crimes. According to detectives, the scammed charges have reached $200,000 already. "The cards are being used in Canada, Texas, Mexico and the east coast; virtually all over." At this point, Lt. Kevin Dizney says it seems the credit card fraud cases are stemming mainly from the Central Oregon area.

---
TRG Hiring
Wednesday, July 20th 2011 09:25am
TRG Customer Solutions is hiring again. Last year the call center in Bend hired 200 more workers, and they are doing it again. Travis Quesenberry with TRG, says they've already had a lot of applicants. "Largely it's tech support, so a little tech expertise on the current smart phone is definitely a bonus. It's definitely applicable to a majority of people were hiring right now." The jobs pay $10.50 an hour for training, and $12 an hour once you start with raises every six or 12 months. To apply, go online to: www.trgcs.com.

---
National Guard Snafu Continues
Wednesday, July 20th 2011 09:24am
The Oregon Congressional delegation Tuesday asked the Inspector General of the National Guard Bureau to investigate the Guard's refusal to honor bonus contracts signed by members of the Oregon National Guard. Six members of the Guard have contacted U.S. Congressman Greg Walden of Oregon and others in Washington D.C. seeking help after the guard failed to honor the second half of their bonuses. Walden was in Bend last Saturday to address the issue that was first brought to his attention by PDC. Chelsea Wells. "A contract is a contract. A deal's a deal. I assured her that we're going to take care of that contact. And I thanked her for her courage to not only serve her country but also to stand up and let us play a role in trying to help solve this problem. It's not always an easy thing to do; in an organization based on chain of command." In the letter from the delegation sent to Inspector General H. Cronin Byrd, Walden says that these soldiers should not be punished because of a potential clerical error by the Guard. They asked for a swift investigation into the matter.

---
Authorities Still Investigating Elk Lake Resort Issue
Wednesday, July 20th 2011 09:22am
It could still be a few more days before we get some results from the Oregon State Lab on the problems that occurred with visitors to Elk Lake Resort. Deschutes County Health Department's Tom Kuhn says things slowed a bit because they had to rely on the affected people. "We still don't have all the information that we need. We're still waiting to hear back from the State's Lab in Portland, to find out exactly if some of the specimens match up and so forth. Oftentimes. Collecting specimens from personas who were sick is a difficult process, so it took us a little longer to get all the specimens we needed." Kuhn says that even with the results in, there is a chance we may never know exactly what caused about 30 to 50 people to experience vomiting and diarrhea at the resort. He says there is a possibility that the cause may not have been the water, but that investigation is still ongoing.

---
Crash Victims Continue to Recover
Wednesday, July 20th 2011 09:21am
Two motorcyclists are hospitalized at St. Charles following an accident on Highway 26 near Government Camp Tuesday night. Bill Lopez is in serious condition and his wife Ana is in fair condition. The motorcyclists hit a sports utility vehicle in front of them when the SUV suddenly applied the brakes to avoid colliding with another group of motorcycles. The two from Fresno were originally taken to Mountain View hospital in Madras after the crash and then transported to St. Charles in Bend.

---
Jobless Numbers Are Pretty Flat
Wednesday, July 20th 2011 09:20am
The Oregon Employment Department announces the unemployment rate for June is at 9.3%. The numbers have remained fairly flat for the past few months. State Employment Economist Nick Belieciks says while the numbers are much better than the same time just a few years ago: "Oregon's unemployment rate has come down from a high of 11.6% as seen in June, 2009. The number of unemployed Oregonians continues to fall and at it's lowest point since December of 2008, but there are still 179,000 people currently still looking for work." Belieciks says one reason is: although 1300 jobs were added in June, the building and leisure - hospitality industries had significant losses, possibly due to cooler weather and discretionary spending habits." On a brighter note, he adds that Oregon has come a long way in reducing the jobless numbers, and we have dropped out of the top 10 in the nation for unemployment.

---
Stabbing and Burning Suspect to Be Arrested
Wednesday, July 20th 2011 09:18am
The man suspected of stabbing his wife and four children and setting his house on fire is recovering at a Medford hospital. Medford Police chief Tim George spoke with KBND's Lars Larson Tuesday on his radio show. "The suspect, who is in a local hospital is still in a recovery mode. So as soon as he recovers then we'll be making an announcement as to what the charges are and we'll be transporting him to jail." George said that after pulling the family out of the burning home, emergency personnel worked for over a half hour on the victims, but realized that the smoke inhalation wasn't the only cause and transported the victims to the hospital where they were pronounced dead. Jordan Adam Criado, 51, of Medford is suspected of the crime. Dead are his wife, Tabasha Paige-Criado, 30, and their four children: Elijah Criado, 7, Isaac Criado, 6, Andrew Criado, 5, and Aurora Criado, 2. Apparently, Jordan Cirado was arrested in 1989 and pled guilty in 1990 to eight counts of lewd and lascivious acts with a child under14. He was sentenced to 20 years in prison.

---
South Century Crash Rollover Update
Tuesday, July 19th 2011 11:36am
Updating you on a story we brought you earlier this morning; alcohol appears to be a factor in the rollover crash on South Century Drive at the entrance to Fall River Campground Monday afternoon. Injured are the driver, Adam Womack, 26, and passenger Steven Kaylor, 54, both of Bend. The two men were traveling north on South Century Drive, lost control of the car, slid sideways down the shoulder of the road, hitting the shoulder of the campground road and rolled into a ditch. Kaylor was able to climb out; but Womack was pinned for 45 minutes until the fire personnel used the "jaws of life" to free him. Both were taken to St. Charles-Bend with non-life threatening injuries.

---
Medford Man Stabs Family, Sets House on Fire
Tuesday, July 19th 2011 09:48am
Police have identified Jordan Adam Criado, 51,of Medford as the man responsible for killing his wife and four children and setting his house on fire Monday. Medford Police are called to their home around 9:45 a.m. when neighbors saw smoke. Firefighters pulled Tabasha Paige-Criado, 30, and their children, three boys ages seven, six and five and a two year old girl from the burning home. All were taken to the hospital where they were pronounced dead. Police say the father has not been officially charged but has not been allowed to leave the hospital. Our news partner, News Channel 21 says Police Chief Tim George said the five suffered from stab wounds and smoke inhalation.

---
Rollover Crash Injures Two
Tuesday, July 19th 2011 09:47am
Two men are injured in a single rollover crash on South Century Drive at the entrance to Fall River Campground around 3:30 p.m. Monday. According to the police report, two men in a Ford Escape, traveling north on South Century Drive, for unknown reasons, lost control of the car, slid sideways down the shoulder of the road, hitting the shoulder of the campground road and rolled into a ditch. The passenger was able to climb out, but the driver was pinned for 45 minutes until the fire personnel used the "jaws of life" to free him. Both unidentified men were taken to St. Charles - Bend with non-life threatening injuries. Police are still investigating the crash to see if speed or alcohol was a factor.

---
Eliminate the Debt Ceiling?
Tuesday, July 19th 2011 09:46am
A Bend financial advisor says the financial markets are pointing to an 11th hour resolution to the debt ceiling quandary. Troy Reinhart with Northwest Quadrant Wealth Management says despite the dramatic political dialogue, the Stock Market doesn't seem overly concerned: "I think even more telling is that the 10 year treasury is trading at 2.9 yield which is the lowest its been; even during the cataclysmic March of 2009 when we were melting down all over the place. So the Bond Market is saying we are not going to default on the debt." Monday, credit rating agency Moody's, surprised some and said the United States would be better off if the ceiling was eliminated entirely.

---
Many Americans Supporting Soldier in Keeping His Home
Tuesday, July 19th 2011 09:45am
A Bend man is putting a face on the housing crisis, and thousand's of other Americans are joining his fight against an August 9th foreclosure. Tim Collette made national news recently because his son, who's fighting in Iraq, is due to visit in August and may not be able to come back to the family home. Collette put more than $100,000 down on his home; had no other debt, and a consistent work history. But when the bubble burst, he lost much of his construction income, while he would like the foreclosure postponed several weeks so his son can visit, his ultimate goal is to stay in his home: "I'm back doing my old profession. I'm very busy. When I'm working there was no problem I didn't owe money to anybody other than the house when I got the house. Now that I'm working, okay, lets take a look at what I'm doing here." In the most recent twist; more than 100,000 people have signed a petition asking JP Morgan Chase to postpone the August 9th foreclosure date. Monday, a national spokesperson for Chase, Tom Kelly, says they've been talking to Collette about solutions that would accommodate his son's leave.

---
National Guard Member Still Waiting for Help
Tuesday, July 19th 2011 09:43am
16 members of the Oregon National Guard have been denied bonus payments when they enlisted. Chelsa Wells is one of the victims. She enlisted in 2007. She was promised a $20,000 bonus and was paid half then and the other half was to come three years later. When she tried to collect last December, she ran into problems: "They gave me the first $10,000, no problem. And then when I go to get the second $10,000, whoa .. this is not right, you shouldn't have gotten it." U.S. Congressman Greg Walden of Oregon is trying to apply pressure to make sure National Guard members like wells, who were promised these bonuses, get them.

---
Locals React to Women's Soccer Final
Tuesday, July 19th 2011 09:37am
It was a tough loss for the U.S. Women's Soccer Team in the World Cup Final Sunday. Japan managed to pull out the win after the game ended in penalty kicks after a 2-2 tie. Mountain View senior Madison Shore, who plays on the new Women's Premier Soccer League team in Bend says despite the loss, the showing was a plus for the sport. "Well, it was great for women's soccer. I know a lot of people who usually don't watch and follow soccer, did. It was an honor for the U.S. to get to the Finals." The last time the U.S. women were in the World Cup Final was 1999, when they won.

---
Few Details Emerge on Stabbing
Monday, July 18th 2011 03:09pm
Bend Police have released few details about the stabbing incident late Saturday afternoon in a residence in NE Bend. The suspect is still at large. Police say Patrick Olstad is suspected of stabbing an acquaintance during a dispute at the victim's residence near NE 6th and Innes Lane. Olstad then fled. Thinking Olstad fled to his own apartment, police surrounded the Alpine Meadow Apartments, evacuated other residents, and blocked off streets. After three hours, it was determined he wasn't there. In the meantime, the victim was taken to the hospital with stab wounds to the legs and arms. Now, Bend Police are asking for your help. "He is a white male adult in his 40's. He has brown hair, thin, and considered armed and dangerous. Don't approach him obviously, please. If you happen to know him and see him, give the bend city police a call." Bend Police's Brian Kindel says because of the knife, he is considered armed and dangerous. But in reality, Olstad is not likely to strike randomly. This was an argument between two people who know each other.

---
Pacific Northwest in a "Cool Wave"
Monday, July 18th 2011 03:08pm
About 90% of the contiguous United States is sweltering with the summer sun, while the Pacific northwest is fairly pleasant. Why is this such a wacky summer? Mark Thibodeau with the Weather Channel says it's just an unusual pattern: "We really do have a classic heat wave building across much of the United States. Central and Eastern U.S. in particular. We are still north of the jet stream, where it lies. And usually in that happens, you tend to be in the cooler air. And what's happen is the rest of the country, the central plains, northern plains, eastern United States, the jet stream has retreated into southern Canada. That's allowed all this hot air to build up underneath a strengthening July sun angle to move northbound, strengthening underneath this high pressure and it's just really gotten a grip." Thibodeau says while we could get a possible thunderstorm today, later this week things will dry out and heat up into the mid 80's by Sunday.

---
Credit Card Fraud Cases Still Growing
Monday, July 18th 2011 02:56pm
Bend Police say the fraud cases seem to be slowing down a little; but the number of victims is still great: 437 people as of Friday afternoon. Lt. Ben Gregory with Bend Police talks about the record fraud case hitting the Bend area. They believe organized crime is behind the theft of credit and debit card numbers that are stolen and then made into physical cards and swiped thorough the country, even as far away as Jamaica and France. "Police detectives are asking the FBI for their help and expertise. In the meantime, if you use plastic, experts advice you to monitor your bank and credit card accounts on a daily basis."

---
Search for Man Lost in the Lower Deschutes River
Monday, July 18th 2011 01:36pm
Jefferson County authorities, aided by several agencies, are coordinating a major search today for a man who apparently fell into the Lower Deschutes River near the Trout Creek campground Sunday night. Witnesses told deputies they saw the man in the water, heading downriver past the boat launch at the campground, located where Trout Creek flows into the Deschutes near the Jefferson-Wasco County line. The accident happened Sunday night around 9 p.m. and search efforts were hampered by darkness. The name of the man has not been released yet. In today's search, Jefferson County Sheriffs Captain Heckathorn says they will be scouring the riverbanks while others work on the water in kayaks, inflatable boats, drift boats and motorized boats as well. The Lower Deschutes is usually closed to motorboats, but they will be allowed for today's search.

---
Congressman Walden Leads the Charge to Find Justice for Wronged National Guardsmen
Monday, July 18th 2011 10:10am
Saturday, U.S. Representative Greg Walden of Oregon held a news conference in Bend to explain what he, and the rest of the Oregon delegation is doing to help the Oregon National Guardsmen and women who have had their contracts broken for no apparent reason. Chelsea Wells signed on with the Guard in 2007, when she was a junior in high school. Te contact states she would get $10,000 to sign on as an intelligence analyst and another $10,000 after serving three years. She received a letter reneging that contract. That's when she contacted Greg Walden, who has taken the charge of find out what happened. "Now it looks more like a bait and switch at worst, incompetence at best. The Guard affirmed to me their decision to withhold the second half of her bonus and most stunning at all; they said they want to recoup the first half of their bonus. We're not going to let that happen. I couldn't be more clear, this is not how a nation should treat its men and women in uniform. We don't pull a fast one on our heroes." Walden says high level sources in the Pentagon say the 16 Guard what have surfaced with this problem and not alone; that there are many more in other states. Walden says not only will they work to correct this problem, but get procedures in place so that it won't happen again.

---
Police Advise to Continually Monitor Your Credit Card Usage
Monday, July 18th 2011 10:09am
Local police say the number of victims in a credit card and debit card fraud case now tops 400. The lead detective on the case told KBND news that as of Friday afternoon, they had tallied 437 victims in Deschutes County; mostly in the Bend area. Tony Green with the Department of Justice says people in the Bend area who use plastic need to constantly monitor bank and credit card accounts: "Residents in the area should be checking their credit card bills on-line they should not waiting for the bill to show up. They should really scour it carefully. That's good advice generally, but its particularly important given what's going on in Deschutes County." Bend Police detectives say it points to organized crime, where numbers are stolen and then physical cards are made then sold to others. The charges continue to come in from various states; even countries as far away as France.

---
Stabbing Suspect Still at Large
Monday, July 18th 2011 10:05am
The search continues for a suspect in a stabbing that happened Saturday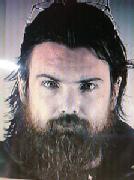 afternoon in a residence near NE 6th Street and NE Innes Lane. Bend Police say Patrick Olstad, 42, was having some type of dispute with another man and apparently stabbed him in the leg and stomach. The unnamed victim was taken to the hospital with what appeared to be non-life-threatening injuries. Olstad fled from the scene, and officers thought he might have gone to his own place at Alpine Meadow Apartments, which prompted a three hour standoff. Police evacuated a number of people from the building, brought in negotiators, police dogs, and swat team members. In the end, Olstad was not in the apartment, and police are still looking for him. "He was involved in an altercation with a male known to him and that male is currently in the hospital with stab wounds. And Olstad should be considered armed and dangerous. The general public does not appear to be in danger. This is a known acquaintance in an altercation between the two of them, but we would like to locate this individual." Bend Police Department's Lt. Brian Kindel says Olstad would probably only be dangerous if someone approached him. He is not likely to randomly seek out a victim. If you know the whereabouts of Olstad; contact Bend Police.

---
COCC Madras Has A new Coordinator
Monday, July 18th 2011 10:04am
Classes will start at the Central Oregon Community College Campus in Madras this fall; and Courtney Snead will be the college's new coordinator. Courtney Snead lives in Madras and is excited about what the college means for area students. "I think there are a lot of potential students in Jefferson County who felt driving to Bend was a barrier, but now that we've mad e the commitment to be here, it's going to provide opportunity for people to take courses and go on to four year degree, right here in their own backyard, or maybe for community learning to get new hobbies." Previously, Snead was the assistant to Bend City Manager, Eric King. Classes at the Madras campus start on September 19th.

---
Short Sale Seminar
Monday, July 18th 2011 10:02am
A local real estate agent who specializes in short sales is hoping to share her knowledge to help homeowners and the local real estate market recover. "Part of the problem is: people feel so helpless in their situation." Marcia Hilber, a principal broker at Coldwell Banker in Bend says our housing market will be challenging until most of the distressed properties are out of the inventory. She is offering a free forum to help people better understand short sales and foreclosures. She says the Internet is a source of a lot of misleading and bad information. "And I think a big part of the reason why people feel they are un-empowered or feel like they don't have the "right" to converse with their bank or have some control over the situation is because they feel like they don't have enough information." The free forum also features a local attorney to give information and answer questions. It will be on Thursday from 6:30 p.m. to 8:30 p.m. at Coldwell Banker Morris Real Estate on SW Bluff Drive. You need to RSVP for the event.

---
Elk Lake Resort Update
Monday, July 18th 2011 10:01am
Deschutes County officials issued a health advisory for Elk Lake Resort Friday after the resorts' water tested positive for E-Coli bacteria. Several guests at the resort became ill with symptoms of vomiting and diarrhea, prompting the resort to close until further notice. Deschutes County Community Health Program Manager Tom Kuhn says they will continue to test the water, but it can take time. "There's really a variety of ways that the water could become contaminated; it's just trying to find the source of the contamination. Even then, when you find a potential source of the contamination, you don don't always know that, that was the particular source areas. So, sometime it's very difficult to determine." Kuhn says water samples are now at the lab and they could get some results next week; .but the resort won't reopen until the water tests clear from any contaminates. Until then, Elk Lake itself is open, but the resort will remain closed.

---
More Jobs in Bend
Monday, July 18th 2011 10:00am
More jobs in Bend. A Bend customer-service call center announced Friday that it is boosting its starting hourly wage by 20% and will be adding 200 positions over the next several months. That will be a 57% increase in the workforce at TRG Customer Solutions, which currently employs over 350 people. The company, with 14 "Contact Centers" around the world, employs over 5,000 people. TRG also announced Friday it is boosting the starting hourly wage rate from $10.50 to $12, with incremental raises every six or 12 months as a full-time worker.

---
Special Needs Movies A New Trend
Monday, July 18th 2011 09:59am
The new Madras Cinemas is offering family-friendly movies catered to special needs children. Cinema spokesperson Linda Benjamin says 'Sensory Saturday' is a concept the theater's owner first started in Canby, Oregon, and its' been popular with parents of special needs kids. "Maybe if they come to the theater they just can't sit still. Many of the clients we have at our other theaters are autistic, and they have a problem with it being too dark or too loud. So when we show a movie we just have the lights half-way down and not quite as loud and if little Sally hears the music and wants to get up and dance to it, she can. And all the families who've done this before are just thrilled to have this opportunity for their children to get to have that." 'Sensory Saturday' is once a month. Benjamin says besides 'Sensory Saturday,' another big attraction at the Madras Cinemas is a monthly special showing of a popular classic movie.

---
Too Many Human Caused Wildfires This Year
Monday, July 18th 2011 09:58am
Fire officials say they are seeing a high number of human caused wildfires already this season. Lisa Clark with the Central Oregon Interagency Dispatch says they want to remind people even though its cool, conditions are still dry. "We've had several human caused fires lately. They're really small fires, small acreage, but we've had a couple a day and that's a significant increase, so we want to get the word out for people to be cautious. In a typical year, the area sees about 140 human-caused wildfires." In the last two weeks, we've had a fifth of that number.

---
Connie Miller Dies
Saturday, July 16th 2011 09:22am
The matriarch of the Miller lumber family, Connie Miller has died at the age of 84. Wife to Bill Miller, the head of Miller Lumber for 35 years, Connie was a sports advocate and very active in the community. Bill Miller died in 2001, the newly opened "William E. Miller Elementary School is named for him. Born Connie Crosby in Rhinelander, Wisconsin, she graduated from the University of Wisconsin in 1949. A singer and actress, she spent a year after college living in New York City trying to win a role in a Broadway show, and then returned to Wisconsin to earn a Master's degree. She got a job in Bend with the school district as a speech correctionist, where she met Bill. She and Bill married in the early 50's and they have eight children. No details were given about a service for Connie Miller.

---
Local School Based Health Center Get Federal Boost
Friday, July 15th 2011 09:38am
U.S. Senators Jeff Merkley and Ron Wyden announced Thursday that the U.S. Department of Health and Human Services has awarded over $4-million to 12 School Based Health Centers across Oregon. Funding for these awards comes from the Patient Protection and Affordable Care Act. Elaine Sieverson, a nurse with Deschutes County Health Services says these health centers go a long way to help keep kids in school: "School Based Health Centers are a really popular model with schools as well as legislators and our governor here in Oregon. Because they focus on prevention, staff in school based health centers can really take time to give parents and kids a lot of health education and a lot of guidance." An award of over $138,000 will go to the Crook County Health Department, and $500,000 is awarded to Deschutes County for School Based Health Centers.

---
Walden Looking for Solutions to Timber Payment Reductions
Friday, July 15th 2011 09:37am
Congress is trying to come up with a way to come up with a better way for rural counties to deal with a cut in timber payments. 60% of the forests in Oregon are owned by the federal government, but only produces 12% of the timber harvest. U.S. Congressman Greg Walden of Oregon testified at the House subcommittee looking at solutions. "But let's get real. These are federal forest counties, the government controls more than half the land and nearly 80% in some counties and the notion that they have the ability to recreate their economies in a decade's time is absurd. The federal government owns most of the land, but has all but stopped productive forestry on it, is shutting down public access to it, fails largely to produce economic value or renewable energy from it and all too often stands idly by and lets it go up in smoke every year." According to the forest service, timber harvest from our federal lands nationwide has fallen nearly 80% from 1990.

---
Arrests Made on Train Track Tampering Case
Friday, July 15th 2011 09:36am
Tips from the public help lead Madras authorities to charge two Madras residents with trespassing on the railroad tracks. Officers arrested two men, an 18 and 27 year old, who were seen riding in a red dune buggy near the train tracks. The two claim they had nothing to do with placing huge boulders on the tracks. Sheriff's Detective Starla Green says the investigation continues: "But at this point, we don't have enough evidence to determine who placed the rocks on the tracks. These individuals were on the property and that's why they received a trespass citation." There have been two occasions in recent months of someone placing 200 to 300 pound boulders on the train tracks.

---
Redmond School District Award Construction Projects
Friday, July 15th 2011 09:34am
The Naglehout name will go on another big school project in Central Oregon. Yesterday the Redmond School District announced the bid winners for three big projects. The John Tuck Elementary Modernization Project was awarded to Kirby Nagelhout Construction Company the amount is: $2.3 million. The $2-million M.A. Lynch Elementary School Modernization Project went to Corp Inc. Construction; and Integrity Structures will do the $1.7 million project at Tumalo Community School. The funds for all three of these projects are from savings gleaned from previous construction projects that came under budget.

---
Tami Sawyer in Court Again
Friday, July 15th 2011 09:33am
Tami Sawyer was in Deschutes County Court Thursday morning. The Bend real estate broker was formally charged with criminal mistreatment and aggravated theft. Sawyer was arrested Sunday night at the Portland Airport as she was returning from Mexico. She is charged with stealing more than $50,000 from Thomas Middleton, an elderly man who lived in her home.

---
Prineville Biomass Company To Be Built
Friday, July 15th 2011 09:32am
The president of a bio mass company that plans to build a new plant in Prineville says the City of Prineville played an important role in drawing them there. The President of HM3 Energy, Hiroshi Morihara says the Prineville plant should create about 50 direct jobs and 125 in-direct jobs. He says making the bio mass bricks in Prineville makes sense for many reasons: "Prineville area has a fair amount of forest waste and fair amount of private forest owners. It's a natural place for us to have a plant and also Prineville city has been very cooperative." They recently received a USDA grant of $500,000 to develop bio mass facilities in struggling communities. He says the first biomass bricks will be tested in coal plants and then it may grow from there: "And then we'd like to expand and double the production in Prineville." And if they continue to expand; some of the other cities they are looking closely at include La Pine, Warm Springs, Klamath Falls, La Grande and Dallas, Oregon.

---
Wind Farm Approval Means Jobs
Friday, July 15th 2011 08:20am
United States Senate
Merkley and Wyden Announce Approval of the West Butte Wind Energy Project
New Project Will Create Jobs in Crook and Deschutes Counties
Washington, DC – Oregon Senators Jeff Merkley and Ron Wyden today announced that the U.S. Department of Interior has given a green light for the West Butte Wind Project in Central Oregon. The wind farm will produce up to 104 megawatts of electricity for homes and businesses and create jobs now.

"Clean renewable energy, like the electricity West Butte Wind Energy Project will produce, makes our air cleaner and creates jobs," said Merkley. "The approval will help put people back to work and continue Oregon's reputation as a clean energy leader. "

"The approval of this wind farm is great news for Oregonians," Wyden said. "This project will not only create much-needed jobs in rural Oregon, it takes a constructive approach to resolving wildlife conflicts that have hampered this project and other wind energy projects."

Consisting of up to fifty-two 2.0 to 3.0 megawatt wind turbines on private land in Deschutes and Crook Counties, the project includes an access road and transmission line that would cross about 4.5 miles of Bureau of Land Management lands. BLM is requiring the developer, West Butte Wind Power LLC, to mitigate 9,000 acres of sage grouse habitat by providing funding for the restoration and enhancement of a similar amount and type of habitat on BLM lands.

The company will also provide funds through Crook County to purchase conservation easements for sage grouse management and worked with the U.S. Fish and Wildlife Service to develop an Avian (golden eagle) and Bat Protection Plan and prepared a Wildlife Mitigation and Monitoring Plan for Crook County. The project will employ about 70 full-time workers during construction with another 345 workers providing supplies, material, support and offsite services; and pay about $1 million annually to Crook County in property taxes.
###
---
Credit Card Fraud Hits Home
Thursday, July 14th 2011 04:05pm
100's of people in the Bend area are reporting false charges on their cards, and it's a case that Bend Police say could involve organized crime. 1110 KBND's Lori Raab spoke with one of the victims. "You are shocked you see it and hear about it in the news; that's not going to happen to me!" Our own Donna James, with sister station County 99.7- The Mountain is one of the 200 or so victims. She found out when she went to use her card and it was declined; even though she had plenty of money in her account. So she called the bank: "And from there, they told me charges were put on my account from as far away as New York and Jamaica." James says she gave the [police] detective her bank statements for the past 3 months. They are pouring over all those statements to try and isolate a connection. Bend Police say the victims most likely visited the same ATM or retail place in the Bend area.

---
Walden Testifies About Timber Payments
Thursday, July 14th 2011 03:48pm
Congress is trying to come up with a way to come up with a better way for rural counties to deal with a cut in timber payments. 60% of the forests in Oregon are owned by the federal government, but only produces 12% of the timber harvest. U.S. Congressman Greg Walden of Oregon testified at the House Subcommittee looking at solutions: "But let's get real. These are federal forest counties, the government controls more than half the land and nearly 80 percent in some counties and the notion that they have the ability to recreate their economies in a decade's time is absurd. The federal government owns most of the land, but has all but stopped productive forestry on it, is shutting down public access to it, fails largely to produce economic value or renewable energy from it and all too often stands idly by and lets it go up in smoke every year. According to the forest service, timber harvest from our federal lands nationwide has fallen nearly 80% from 1990.

---
Mom Grateful to Find Missing Child
Thursday, July 14th 2011 03:35pm
A Bend mom is very grateful that her six year old daughter was found safe and sound Wednesday afternoon. Jainee Steel, 6, walked away from her home in northeast Bend while her 14 year old brother was watching her. With the help of police and neighbors, she was found at a friend's house just before 4 p.m. Her mom, Amy McIntosh was so happy: "I felt relief, but I had to see her face. The terror running down the street. I just wanted to see the whites of her eyes. That's the only thing that kept me going. I just wanted to see the whites of her eyes." Our news partner News Channel 21 was there when mother and daughter were reunited.

---
Drunk Woman Leaves Infant at Home
Thursday, July 14th 2011 03:33pm
Police arrested a Bend woman Wednesday night for drunk driving and then discovered she had left her four month old at home alone. Sarah Stelter, 33, was arrested for drunk driving at Franklin and Wall Street downtown. Sgt. John Carlon with Bend Police has details of the arrest: "During the investigation, the officers at the scene learned that her 4 month old child was at home supposedly being watched by a 9 year old. The officers went to the residence, found the 4 month old. They took the 4-month old into protective custody. And called Department of Human Services. The child was later released to a family friend." Stelter faces drunk driving and second degree child neglect charges.

---
Credit Fraud Victims List Grows Daily
Thursday, July 14th 2011 10:04am
The list of victims just keeps growing and Bend Police say this record case of credit card fraud may continue to expand. Bend Police say about 90 more victims came forward yesterday, making the total around 200 so far.
The case has now been assigned to Bend Police detectives who are taking in lots of information from victims. Sgt. Greg Owens says people are reporting false charges on their debit and credit cards from places all over the country and even Mexico. In a published report, Bend Police say it's likely all the local residents who have found fraudulent charges on their cards, probably visited the same retail location or ATM, most likely in Bend sometime in the last several months.

---
Missing Six year Old Found Safe
Thursday, July 14th 2011 09:54am
Bend Police have found a missing 6 year old girl safe and found. Jamie Steele had been missing for several hours Wednesday afternoon in the vicinity of 18th Street near Empire. Her 14 year old brother had been watching her around noon, but police say apparently lost track of her whereabouts. At 3:38 Wednesday afternoon, several hours later - police found her at a friend's house. Bend Police Sgt. Greg Owens spoke with KBND's Lori Raab: Lori: "How did you feel?" Owens: "Always relieved. These sort of calls are always very near and dear to everybody's heart. Because little kids are vulnerable and everybody wants to do the right thing and find these little kids quickly. You can't help but be relieved when they hear that on the radio." The girl lives with her mom and brother at an apartment complex on Eastview Drive.

---
Redmond Homes Getting Reassessed
Thursday, July 14th 2011 09:53am
Thousands of homes in Redmond will be re-assessed starting this week. Deschutes County Assessor Scot Langton says each year they pick a different area of the county and do the re-assessments. He says for the most part, the assessments won't be much of a disruption to homeowners. "Most of this will be done from the street. If the property looks significantly different that what our records show, they'll go up and knock on the door, and talk with the property owner and if the property owner is comfortable with it. And if it looks like in the interior things have changed they might ask to go through the property; but that is up to the property owner. If they want us on-site or not." He says they are mostly reviewing inventory to make sure their records are accurate. Four or five assessors are hitting the streets starting this week.

---
Metolius Turns 100
Thursday, July 14th 2011 09:35am
A small hamlet in Jefferson County is about to turn 100 on Saturday. Metolius, population 700, was named for the Metolius River, which comes from a Warm Springs word for "white fish". This Saturday, the city of Metolius will celebrate it's centennial with a big party beginning with a walk-run and a parade. City Councilor Bill Reynolds says they will have traditional family fun, music, and this will include a special documentary. "And then at 3 in the afternoon, there's going to be a documentary at the depot, the old train depot. And that's going to go over the history of the City from the beginning until now, and they've interviewed a lot of the people that had anything to do with the Metolius in the past." Reynolds says it's important, especially for the younger generation, to come out and learn about the history of the area.

---
Bend Man Sentenced for Stabbing
Thursday, July 14th 2011 09:34am
A 34 year old Bend man will spend six years in prison for seriously stabbing a fellow transient in 2008. Zakery Lundy pleaded guilty to second degree assault and was sentenced Wednesday. He attacked Lawrence Guthrie from behind off Highway 20, puncturing his carotid artery. Besides the prison time, Lundy will also have to pay $10,000 to the state crime victim's compensation fund.

---
Oregon Agriculture Has Bumpy Ride
Thursday, July 14th 2011 09:31am
Oregon agriculture's roller coaster ride this past decade is reflected in a close look at the numbers for each of the state's top ten commodities. Some are trending up, some our trending down. Bruce Pokarney, with the Oregon Department of Agriculture lists Oregon's top ranked agricultural commodities by value of production. "The top ten Oregon ag commodities, in order, are greenhouse and nursery, cattle and calves, hay, wheat, milk, grass seed, potatoes, onions, Christmas trees, and cherries." Still at number one is greenhouse and nursery products valued at $667 million. But this sector has dropped 36% since its high water mark of more than a billion dollars in 2007. Overall, the value of Oregon's agricultural production stands at $4.4 billion.

---
Redmond Greenhouse Hit By Robber – Again
Wednesday, July 13th 2011 03:29pm
Thieves hit the Redmond Greenhouse early Tuesday morning and one person was arrested. Owner Doug Stott says they're still assessing what was taken. Unfortunately he's been through this before: "We've been hit so many times. I've been here since 1978; we've probably been burglarized 20 to 30 times. And it's devastating; sometimes in the past, I've been ready to return to my small town roots in French Glen, where there isn't that amount of crime. It's tough on us, you feel violated." Deschutes County Sheriff's Deputies saw activity at the Redmond Greenhouse early Tuesday morning and made the arrest. Stott estimates they lost probably about $1000 worth of merchandise.

---
What If? Questions on the Debit Ceiling
Wednesday, July 13th 2011 03:27pm
President Obama has put the country on notice that he can't guarantee Social Security and other government checks will go out if the debt ceiling isn't raised by August 2nd. Bend financial advisor Bill Valentine, of Valentine Ventures doesn't think it will come to that, but he believes the debate is good: "It's OK for politicians to beat each other up over the shutting down of the government. It is a good, forced reason to get down to brass tacks, and to address this still huge, huge, unresolved problem with how we pay our debit off in the long term." So, if the debit ceiling isn't raised? On August 3,as an example; Treasury is due to send out checks to 29 million social security recipients. Of course, they may be paid but only if others are not. The bipartisan Policy Center report estimates that Treasury Secretary Tim Geithner could choose to exhaust all the tax revenue the government receives in August on just a few items: interest on the debt; Medicare, Medicaid and Social Security; unemployment insurance; and defense contractors. Much of the discussion right now is speculation; and again, Bill Valentine doesn't think it will come to that. If it does, he says there will probably be a short-term reaction from the financial markets.

---
Awbrey Butte Tower Meeting Has Brisk Attendance
Wednesday, July 13th 2011 03:26pm
About 50 people showed up at a pubic meeting on plans to build a 200 foot tower on the Awbrey Butte Tuesday night. Representatives from ODOT and from the Deschutes County Sheriff's Office answered questions about the tower that will be used for safety and emergency communication. A couple dozen Awbrey Butte residents showed up to ask questions, including Debi Curl: "Another concern was noise aspect from the tower. Neighbors complain they hear a lot of wind noise from the existing towers. They want to know how much more noise would be added." This tower would be part of the Oregon wireless network the legislature just approved to improve and consolidate radio systems throughout the state.

---
Farm Worker Charged With Attempted Murder
Wednesday, July 13th 2011 03:23pm
Jorge Alfonso Ramirez, 33, a migrant farm worker has been charged with attempted murder after allegedly firing a co-worker last Friday night. Monday, Ramirez was arraigned in Jefferson County Circuit Court on one charge of attempted murder. In a published report, Sheriff Jim Adkins says Ramirez found out about some alleged inappropriate advantages from a co-worker on his wife and overreacted, chasing him and shot at him. The investigation is continuing and law enforcement are looking at potential crimes against other victims. Ramirez' bail is set at $150,000; he's been placed on "hold" by U.S. Immigration and Customs Enforcement.

---
It's Almost Fair Time!
Wednesday, July 13th 2011 03:21pm
The Deschutes County Fair is right around the corner. It runs August 3rd through the 5th this year. Marketing Director Ross Rogers says the Deschutes County Fair is a real boon for Central Oregon's economy. "We are the largest county fair in the state as I mentioned and the influx of millions upon millions of dollars that it has on our surrounding area; a lot of people don't know this [the impact is] about seven million and so that's a lot of money comin' to Central Oregon in just five days." Joan Jett and the Blackhearts will be at the Fair Saturday, August 5th. The concert is free with admission to the Fair. For prices and scheduling, just visit the Fairs website: http://www.expo.deschutes.org/

---
Crater Lake Rescue Victim Identified
Wednesday, July 13th 2011 10:39am
It was a frightening fall at Crater Lake National Park, and it took rescuers six hours to bring the man to safety. The Associated Press reports that Eric Brimlow, 27, from Syracuse, New York jumped into the snow, over the rock barrier Tuesday around 10:30 a.m. Parks spokesperson Marsha McCabe says Brimlow slipped 300 feet down rocks, snow and gravel, before being stopped by two trees he was pinned between. She says the lake was still another 400 feet or so: "The lesson is: please respect the boundaries we have set up. Please stay behind the rock walls that we have established around the rim and in other developed areas. Please respect any barriers we've put up whether they are ropes or signs we've put up. Crater Lake is an incredibly beautiful, very steep and very unstable so you need to enjoy it from a safe location." Dozens of park personnel and other emergency crews conducted a high angle technical rescue, again taking 6 hours. Brimlow was taken by helicopter to Rogue Valley Medical Center.

---
Fraud Case Sparks Reminders
Wednesday, July 13th 2011 10:38am
The big fraud case in the Bend area serves as a reminder about watching your bank accounts and credit cards. Tom Unger with Wells Fargo Bank says the good news about being a fraud victim is that you can usually get your money back if you report it to your bank or credit union: "Wells Fargo, and I'm sure many other banks have policies where consumers are not liable for a penny if they report suspicious or fraudulent activity on their card in a timely manner. So it's important to monitor your account and play an active role in that. So even if you're not banking online go through your monthly statement you get in the mail and review that and if you see anything suspicious let your bank know." He says you should also shred all personal information; even credit card offers that you receive in the mail.

---
Awbrey Tower Meeting
Wednesday, July 13th 2011 10:35am
A public informational meeting on plans to build a tower on Awbrey Butte was held Tuesday night. The Deschutes County Sheriff's Department, the Oregon Department of Transportation and the Awbrey Butte Neighborhood Association are getting together. ODOT will lead the discussion on why the tower is needed to improve public safety and emergency response communications throughout Central Oregon. Some residents on the Butte have concerns about the tower and the meeting will be an opportunity for them to ask questions. This is just the beginning of the process to put a 200 foot tall tower replace one that currently serves such organizations and Bend Police and Fire.

---
Pedestrian Safety Campaign Today
Wednesday, July 13th 2011 09:49am
The second of four pedestrian safety campaigns will take place today at Norton and 8th Street in Bend. Sergeant Tom Pine with Bend Police says they really don't like to call them a "sting;" it's more of an awareness campaign: "I think they're very effective, actually. And I think if you look at our local media and you hear the discussion that happens on the social forums and stuff, it generates a lot of comments and they're not necessarily in favor or necessarily against, but just the fact that they generate so muchattention, brings to people's mind the fact that pedestrian safety is an issue in our community." Pine says signs will be posted to notify motorists of the operation. Those violating pedestrian safety laws will be stopped and given a warning or citation with fines up to $297. The safety campaign will run between 10 a.m. and 2 p.m. on today.

---
New Sisters Clinic Opens
Wednesday, July 13th 2011 09:47am
A family practice clinic has opened its doors in Sisters. St. Charles Health System is opening the new clinic to give residents more options for healthcare. Dr. Steven Greer will be one of the family practice physicians: "The hospital has been a part of this and they recognize the need and there's still an unmet need. We see a lot of people who don't have physicians, can't get in to see physicians, so they're trying to fill that need." The new Sisters clinic will be open weekdays 8 a.m. to 5 p.m.

---
Dog Recovering From Paintball Shooting
Wednesday, July 13th 2011 09:46am
Saying he was just trying to "shoo" the dog away; Serge Leman, 31, of Redmond used a paint ball gun to shoot "Bugsy" the boxer, who had wandered into his yard. Our news partner, News Channel 21 reports that Lemay says he didn't mean to hit the dog in the eye. The dog's owner took Bugsy to Dr. Jim Bauersfeld for treatment, and the doctor says he doesn't know what will happen to the dog yet; it could lose the eye. Police wrote Lemay a $2500 ticket for firing the gun within city limits, but he was not cited for animal abuse. The incident remains under investigation. Meanwhile, the dog's owner is left to foot the vet's bill for Bugsy's treatment.

---
McKenzie Pass to Open
Wednesday, July 13th 2011 09:44am

For those of you who have been waiting for McKenzie Pass to open we have good news. The McKenzie Pass Highway west of Sisters will officially open to all traffic Friday. ODOT says this ends the longest seasonal closure of the highway since it was carved through the Cascades. Oregon Highway 242 always closes due to winter snows; and O-DOT spokesman Peter Muprhy says the opening at 8 a.m. on Friday will mark one of the later openings, but not the very latest, which occurred on July 29, 1999. Motorists driving on the curvy road need to be aware of bicyclists and pedestrians on the roadway and take proper precautions.

---
Farm Worker Charged with Murder
Wednesday, July 13th 2011 09:42am
Jorge Alfonso Ramirez, 33, a migrant farm worker has been charged with attempted murder after allegedly firing a co-worker last Friday night. Monday, Ramirez was arraigned in Jefferson County Circuit Court on one charge of attempted murder. In a published report, Sheriff Jim Adkins says Ramirez found out about some alleged inappropriate advantages from a co-worker on his wife and overreacted; chasing him and shot at him. The investigation is continuing, and law enforcement are looking at potential crimes against other victims. Ramirez' bail is set at $150,000; he's been placed on "hold" by U.S. Immigration and Customs Enforcement.

---
Dramatic Fall at Crater Lake
Tuesday, July 12th 2011 05:56pm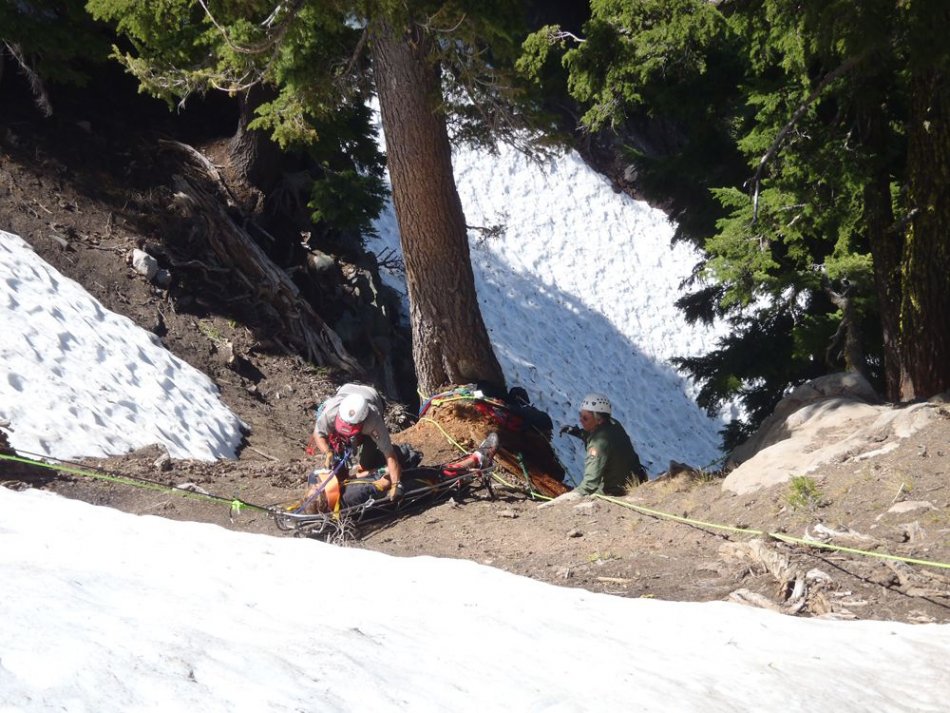 It was a dramatic fall at Crater Lake. Parks officials say a 27 year old man from New York slipped hundreds of feet down the caldera, that's about halfway down, roughly 400 feet from the lake itself. Crater Lake National Park spokesperson Marsha McCabe describes what happened: "A young man was walking down the path at Sinnott Memorial Overlook and decided to go beyond the rock wall and decided to jump onto the snow, and slid about 300 feet into the caldera." (KBND): If you could kind of describe it for people who don't know the area." (Marsha) "Yeah, it's extremely steep and its a steep and slippery place even without the snow because the soil is so loose; but with the snow its even worse, and he slid over snow and gravel and rocks, until he was stopped by two trees he was pinned between. That kept him from going any further." McCabe says it took emergency crews six hours to pull the man to safety. He was taken to the Rogue Valley Medical Center.

---
Credit Card Fraud Case Grows
Tuesday, July 12th 2011 04:37pm
The victims keep coming. Bend Police says that after stories were reported about credit and debit card fraud on the news this morning many more calls came in. Sergeant Greg Owens says a surprising number of victims are coming forward. "We've been inundated with calls all day. I can't give you a specific number; but I'd say about 40 to 50 calls and I know the County's had about half a dozen calls or so about the same thing. The initial report over the last few days was about 30 people. So now, it could be close to 100 local fraud victims. Police say the cards have been used across the country from Colorado to Maryland and Nevada.

---
Task Force Recommends Keeping Mayor Choice "As Is"
Tuesday, July 12th 2011 04:36pm
The task force looking at how Bend picks its mayor thinks the current system is probably the best. It was recommended the City look at electing instead of the Council appointing its mayor. But task force member and former Bend Mayor Bruce Abernathy says they were all in agreement on what works best: "In all honesty, the conclusion of the group was that the system was not broken. There wasn't enough compelling enough reason to change. And actually some of the risks associated with electing the mayor was it was possible to pick a mayor who hadn't served on the City Council and the group thought that was a negative." The task force will report back to the City Council on July 20th. The Council is expected to accept the task force's recommendation to continue appointing the mayor.

---
Healthcare Group to Hold Community Forum Today
Tuesday, July 12th 2011 04:33pm
An innovative group charged with improving healthcare in Central Oregon will be discussing its mission in a public forum this afternoon. State lawmakers approved the Central Oregon Health Council during this last legislative session. It's made up of county leaders as well as representatives from hospitals and insurance companies. Dr. Robin Henderson with St. Charles is on the Council: "Part of what has to happen to make reform happen is to help high risk people. Make sure they're not going to ER, all there medical services are in one medical home." It's hoped the Council will be a model for the state on how to cut healthcare costs and increase accessibility. The Council will be meeting at the Deschutes County Commissioner's Office from 1 until 4 p.m. today.

---
Flaherty Rehires one Deputy DA; One New Hire
Tuesday, July 12th 2011 10:49am
Deschutes District Attorney Patrick Flaherty is rehiring one of the attorneys he fired when he took office earlier this year. Mary Anderson will be returning to the DA's Office in August, where she previously served for many years. In a press release, Anderson says she is looking forward to working with Flaherty after discussing with him his vision for the office. Lillah McBride will also be joining the DA's Office. She has a background in juvenile law with experience in handling both delinquency and dependency cases. She has been practicing criminal and civil law in Deschutes County since 2004.

---
Credit Card Thefts Affect Central Oregonians
Tuesday, July 12th 2011 10:46am
A total of 31 credit card identity thefts have been reported in just four days in Bend; and Monday, police said there could be more. Policeare still investigating how the credit card numbers were stolen, but say they were used all over the country. They say there's definitely a link between all 31 cases, but they just don't know what it is yet. Brian Hinderberger of Bend tells our news partner, News Channel 21 that his wife had called saying the bank had called her that someone in Mexico was trying to buy $600 worth of groceries. He immediately canceled his credit card. Bend Police Sgt. Chris Carney says that it's obviously a huge number, something they haven't seen in a year or two years, as far as the number of cards over short period of time. Police do know the numbers have been used at WalMarts from Colorado and Texas to Alabama and Tennessee.

---
Who Is Putting Boulders on the Tracks?
Tuesday, July 12th 2011 10:45am
Jefferson County authorities are looking for who's responsible for putting large boulders on railroad tracks in Madras recently. Detective Starla Green says one of the times it caused some damage to the train: "Once in May and once in July. The train came up on a larger boulder placed on the train tracks. The first one actually struck it and caused damage. The second one, they were able to stop before hitting the boulder." A red dune buggy was seen near the train tracks around the time of these incidents. If you have any information in this case, you are asked to call the Jefferson County Sheriff's Office.

---
Hiking Party Lost North of Tumalo Falls
Tuesday, July 12th 2011 10:41am
A party of five people became disoriented during a hike north of Tumalo Falls Monday afternoon. Apparently, Arthur Labiaga, 53, Km Labiaga, 48, Tyler Kroning, 18, and two minor children, all from California were hiking without a map, compass or GPS. After crossing a snowfield, they became disoriented and could not find the trailhead and called 911. Four Deschutes County Sheriffs Deputies and 10 Deschutes County Search and Rescue members and a forest service employees searched for the hikers for about four hours before finding the party about three miles north of Tumalo Falls. They were all in good condition.

---
Tami Sawyer Out of Jail
Tuesday, July 12th 2011 10:40am
Former Bend real estate broker Tami Sawyer is out of jail, after being arrested at the Portland airport Sunday night. Sawyer was arrested as she was flying back from Cabo San Lucas, Mexico, where she was checking on a rental property. She was held on $50,000 bail and released early Monday morning. Sawyer faces new felony charges of criminal mistreatment and aggravated theft. She's charged with stealing more than $50,000 from the Thomas Middleton Trust. Middleton lived at the Sawyer home before his death. Documents show he advised Sawyer to rent his home until the real estate market improved, but Sawyer is charged with selling the home and pocketing the money.

---
Man Arrested for Gun Brandishing
Tuesday, July 12th 2011 10:39am
Just after 9 p.m., Redmond Police receive a call about a man in front of a home on Northwest Kingwood with a gun. The officers investigated and a short time later arrested Steven Richard West, 28, at Stack Park, a short distance from the home. Apparently a confrontation had taken place in front of the Kingwood home, but no shots were fired. West is charged with Felon in Possession of a Weapon, Menacing, Criminal Trespass and other charges. He is lodged in the Deschutes County Jail.

---
Burn Ban
Tuesday, July 12th 2011 10:38am
Outdoor burning of debris and agricultural burns are no longer allowed in Deschutes County. Due to the hot summer weather, officials with the Deschutes County Project Wildfire issued the notice Monday. Deschutes County Forester Joe Stutler says "Our windy afternoons coupled with leftover fireworks, potential lightning or an illegal debris burn can lead to disaster." The burn closure also affects any outdoor burning in the unprotected areas of Deschutes County and residents are encouraged to contact local fire protection agencies for regulation on the use of chain saws, warming fires, barbecues or ATV's.

---
Healthcare for Oregon Children Exceptional
Tuesday, July 12th 2011 10:34am
Oregon is making significant progress insuring more of the State's children. During the last two years, the percentage of children without health care in Oregon has dropped significantly. Cathy Kaufmann is the administrator for the Healthy Kids Program. "We've enrolled 94,000 more children during the last two years. Taken child uninsured rate from 11.3% to 5.6% now, which is a phenomenal achievement in a short amount of time." This put Oregon's on the leading edge in the country in bringing health care access to children. Healthy Kids offers more health coverage options to children and teens. The no cost option is available for families who earn up to $44,900 annually.

---
COBA Tour Begins This Weekend
Tuesday, July 12th 2011 10:34am
The Central Oregon Builders Association says the Tour of Homes puts millions of dollars back into our local economy. Event organizers say the free tour attracts an estimated 10,000 to 20,000 people. Tim Knopp with COBA says the tour highlights 39 amazing homes and starts this Friday. He says even though the recession has hit our local economy; the "COBA Tour of Homes" is still well attended and billed as the largest "Open House" event in Central Oregon. "Central Oregon has been impacted as bad as any place in the country; yet we are continuing to survive and there is demand out there and there's still value in building a quality home."
The free tour is on July 15th thru the 17 and July 22nd-through the 24th.

---
Oregon Loses Ground in Business Improvements
Tuesday, July 12th 2011 10:32am
A new report comparing action taken by lawmakers across the country shows Oregon losing ground against other states. The report from the American Legislative Exchange Council measures 15 policies that legislators can control to improve the State's economy. It shows Oregon has slipped from an already low 35th place, to number 43. Cascade Policy Institute founder Steve Buckstein says lawmakers also failed to pass meaningful jobs bills: "This session started out with everyone talking about creating jobs. They did pass some laws that will supposedly will create a few jobs; but nothing really across the board. So unfortunately they did very little to improve the job climate in the State. There were some good bills that were introduced; but they didn't pass." He says Oregon ranks poorly on the two variables that make the biggest difference in attracting and keeping business. Those two are a high income tax and mandates on private business and public agencies to unionize or pay union pay scale.

---
Bend Couple's Generosity Brightens Deaf Man
Monday, July 11th 2011 04:10pm
A Bend couple is stepping in to help a Bend man who had his bike stolen last week in northeast Bend. Bob Warr, 50, who is deaf, was devastated because the bike was his only mode of transportation. Enter Nick and Rachael Sheets of Bend who heard about his plight and offered to pay for a new one. The couple won $600 dollars playing bingo on a recent cruise and wanted to help out. Bob's mother, Sue Kay, is very touched by their generosity. "It's the pay it forward thing you hope people will think as much of him as I do and I know they do. It was very touching, very touching." Our news partner, News Channel 21 talked with Bob and his mom about the generosity of the sheets.

---
Terrebonne Man Dies in Freak Accident
Monday, July 11th 2011 04:09pm
A fatal accident kills a Terrebonne man working a construction project in Washington State. Brian Lacy, 51 died when a dump truck backed up over him on Highway 395 in Kennewick. The accident happened Saturday night. No charges have been filed, but it appears inattention was the cause of the accident.

---
Tour Des Chutes is This Saturday
Monday, July 11th 2011 04:08pm
It's one of the major events here in Central Oregon; and it's right around the corner. The Tour Des Chutes on July 16th offers bike routes from 100 miles long down to just seven miles, all to raise money to battle cancer. Gary Bonacker started the ride in 2005 after surviving brain cancer and talking with Lance Armstrong at a race in Portland in 2004: "And talk to him about being a cancer survivor being somebody who wants to go beyond being a cancer patient who wants to go and he said a great way to do this is to come up with a fund raiser and I came back and a very small group at that time put together the Tour Des Chutes. Q: how many people? About 700, which amazed me 'cuz I thought: "Oh, if we can get about three hundred, and we were like scrambling for food." Now the Tour Des Chutes has about a thousand participants. Gary says they're all well fed with a burrito bar provided by Longboard Louie's of Bend. You can still register online up until Thursday, July 14th. And after that you can try to register at the race. The website is: www.tourdeschutes.org.

---
Transient Arrested for Rape
Monday, July 11th 2011 03:57pm
A transient was arrested sunday for rape and other charges as Bend Police respond to a call to Marshall High School from a resident complaining that a couple was having sex on the school grounds. When the police officer arrives on the scene, they found Joshua Leon Hopper, 37, in the act of raping the victim, a 54 year old transient woman. The woman was not moving and was unresponsive, and appeared to be physically helpless. Hopper was taken into custody; Bend Fire rendered air to the woman, who was later transported to St. Charles Bend for her injuries. Hopper is charged with Rape I, Sexual Abuse 1, Assault 4 and Strangulation. The investigation is continuing, and if you have any information about this incident, please call Bend Police.

---
Tami Sawyer Arrested
Monday, July 11th 2011 09:48am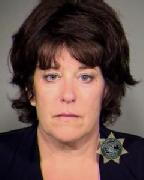 Embattled Bend real estate broker Tami Sawyer is behind bars in Portland. She was arrested Sunday night, reportedly at Portland International Airport after returning from a court-allowed visit to her rental property in Cabo San Lucas, Mexico. She was booked into the Multnomah County Jail around 9:00; held for Deschutes County officials on $50,000 bail. Deschutes County Circuit Judge Alta Brady signed the arrest warrant Thursday, two days after her indictment on charges of felony first-degree criminal mistreatment and aggravated theft. The indictment accuses sawyer of taking custody of Thomas Middleton, 'A dependent or elderly person,' for purposes of fraud. Sawyer is accused of stealing more than $50,000 from the Thomas Middleton Revocable Trust. Sawyer and husband Kevin are scheduled to go on trial in December on federal charges of money laundering, fraud and conspiracy.

---
Warm Springs "Upper Dry Creek Fire" Now Contained
Monday, July 11th 2011 09:47am
In Warm Springs, many homeowners realize how close a wildfire came to their homes. The 1300 acre blaze was declared contained on Friday night. The wind-whipped "Upper Dry Creek Fire" burned 2 homes; one vacant, one occupied, but they did evacuate in time. And it couldn't been much worse; the fast moving fire burned within inches of several homes in Warm Springs. One home-owner along with her son and nephew fought off the flames with a garden hose. One resident said it was moving so fast it crested the hill in 20 minutes. First reports indicated the fire was sparked by a Warm Springs couple burning debris in their backyard. Fire officials now say they have learned the cause is still under investigation.

---
State Representative Wants Your Ideas
Monday, July 11th 2011 09:46am
A local state representative is asking for input from voters to help him get ready for the next session. Mike McLane of Powell Butte is on a 10 person Republican Committee that is developing their agenda for 2012 and beyond. McLane says they are developing polices for improving Oregon's economy and reforming state government. "Salem has to work for all of us in rural and urban areas, and we want to make sure we come up with some policies; some agenda items to accomplish it." If you have some ideas you'd like to share, you can email your thoughts to this easy to remember email: yourideas@oregonhouserepublicans.org.

---
Ponderosa Park Renovations Ready for Vote
Monday, July 11th 2011 09:40am
The Bend Park and Recreation Department is making plans to renovate Ponderosa Park soon. In fact, they held an informational meeting Thursday night to show the public what your ideas look like on paper. "Ponderosa Park is going to be renovated. It will have a new design and we have had lots of public input. So what we're having, coming up next is an opportunity to come and look at the preliminary design of the new park renovation." Jan Taylor, Community Relations Manager for Bend Parks and Recreation says Ponderosa Park is one of the older parks and is in dire need of updating. The park is on southeast 15th Street in Bend. The community meeting was last week and the improvements were well received.

---
Nonprofits Receive Grant Money
Monday, July 11th 2011 09:39am
Eight different non-profits in Deschutes County received thousands in grants from the Cow Creek Umpqua Indian Foundation. The Foundation has given away $11 million in the last fourteen years. Sarah Holtzclaw with Partnership to End Poverty says their nonprofit received one of the grants. "And they give to specific programs that the tribe has laid out it wants to give to. Mostly arts and education and helping low income people. And you can see that ion the eight different non-profits given this time." Some of the agencies awarded the grants include the Boys and Girls Club of Central Oregon, the Bethlehem Inn, the Environmental Center, the Assistance League of Bend and Volunteers in Medicine.

---
La Pine Community Center to Get a Facelift
Monday, July 11th 2011 09:38am
The Community Center in La Pine is getting a $150,000 boost from the Meyer Memorial Trust. Parks spokesman Justin Cutler says right now they are in phase one of up-grading the current facility that hasn't been up to code. "After that phase two; which is where the $150,000 is targeted, that is going to really put the building over the top. Its going to help add the sports floor, the bathrooms, the offices. It really just helps us get farther down the road." He says renovated the 12,000 square foot Community Center will cost a total of $1.2 million. The Meyer Memorial Trust gave a total of $359,000 in grants to 7 local non-profit organizations.

---
Climber Injured at Smith Rock
Monday, July 11th 2011 09:37am
A California woman is in St. Charles Bend today recovering from a serious fall at Smith Rock State Park. Deschutes County Sheriff's Officials say two climbers were injured Saturday afternoon after a rope struck them, causing them to lose their balance. Elizabeth Redmond, 29, of Oakland, California was flown by Airlink and listed in serious condition as of Sunday. The other climber a man from Minneapolis, Minnesota. was treated at the scene. Witnesses say she fell about 10 feet and then rolled another 75 feet

---
Fire Season Underway
Monday, July 11th 2011 09:36am
In a typical season, Central Oregon will see 450 fires and we're well on our way. We've seen 50 mostly small fires in the last couple weeks. Deschutes County Forester Joe Stutler wants to remind people the fire danger is high and no outdoor burning of any kind is allowed. "Things are really ready to burn, so we're asking people to be careful when smoking using equipment, no open burning. We're simply in a mode of fighting them not lighting them now." The risk of a fast moving fire in grass, weeds and brush is greatly increased during the dry summer months.

---
Roaming Pig Leads to Animal Abuse Arrest
Monday, July 11th 2011 09:35am
A pig found roaming at large, tipped off the Deschutes County Sheriff's Office to a larger animal abuse case. In late June, the Sheriff's Office responded to a complaint from a citizen about a pig roaming in the garden. Somehow, the pig's owner was determined to belong to Allen McEntee, 47, of Bend. The deputy contacted McEntee to talk about the roaming pig, and found a number of animals that appeared to be neglected. The sheriff's office returned several days later with a veterinarian to inspect all of the animals. As a result, McEntee was arrested on eleven counts of animal neglect. Eight goats, eight pigs, five rabbits, a cow, and her calf were all confiscated. One of the pigs has since died.

---
Three Arrested in Armed Robbery Attempt
Monday, July 11th 2011 09:31am
A shot was fired yesterday in an armed robbery attempt. 911 got a cell phone around 5:00 Saturday afternoon reporting that one car was chasing and shooting at another vehicle. Deputies saw the suspect vehicle on the move. As the deputy made a stop on the vehicle, two passengers jumped out and fled on foot. The driver, Sisters resident Keith Schmidtke, 35, was arrested. In the meantime, an OSP Trooper advised citizens in the area to watch for the suspects. A short time later, one of those citizens decided to check a vacant house, found the two suspects, and held them at gunpoint until police arrived. As a result, La Pine Resident Tim Sole, 30, and Jared Pickett, 33, also of La Pine was arrested. Several guns were conficasted. Victims William Duckworth and Paulette Smith of La Pine were not injured. There were three small children with them during the incident.

---
Bend Hires Sale
Friday, July 08th 2011 05:03pm
The City of Bend has decided on Jeff Sale as Bend's next police chief. Sale is currently the Police Chief in Cheney, Washington. Bend City Manager Eric King says they offered sale the job and he's accepted, all that's left is a more extensive background check. King says he'll bring a lot of attributes to Bend: "And he's also done a lot of innovative things like leveraging technology and improving efficiencies and he's been very successful at getting grant monies for federal state resources. It's really exciting to have him here in Bend and looking forward to him starting." Sale is expected to start here in Bend in early August. He will be replacing Sandi Baxter who is retiring from the Bend Police Department after thirty years.

---
Warm Springs Fire Update
Friday, July 08th 2011 05:01pm
Warm Springs homeowners are being allowed to return home today after fleeing their homes that were in the path of a fast moving and wind -whipped wildfire. The latest estimate of size of the "Upper Dry Creek Fire" has been downgraded from 2000 to 1300 acres and it's 60% contained right now. Two homes burned in the fire; one was vacant and abandoned. People were living in the other one. It was a close call for about 30 homeowners in Warm Springs as a fast moving wildfire came inches away from their homes. Juanita Majel is with the Warm Springs Fire Management Center: "We had about 25-30 homes where the fire did actually get to their homes. And some of them, it was right in their back yard or surrounding their homes, but we didn't have an structures catch fires except for those two." The fire started near a subdivision in Warm Springs, where residents told our news partner, News Channel 21 that they were burning debris and the wind took sparks into the dry brush. About 250 crews from throughout the area are tackling the mop up today. It is now fully contained.

---
Small Local Fires in Central Oregon
Friday, July 08th 2011 04:56pm
Crook County firefighters battled a brush and camping trailer fire Thursday afternoon in Powell Butte. Losses include the trailer, and a small part of a barn less than a quarter of an acre. Fire investigators say the quick acting of neighbors who moved the trailer away from the barn, limited the damage to the barn.
The fire started because of some weed burning earlier in the day by the homeowner.
Small fire in Bend
Bend Fire put out a small brush fire off Johnson Road Wednesday afternoon. The quarter acre brush fire was in dense brush and trees, about 100 yards from the nearest structure. The fire was quickly controlled, but crews remained on the scene for several hours to make sure it didn't re-ignite. A power line had shorted out and dropped sparks on the ground that started the fire.

---
Smoldering Cigarettes Cause Deck Fire
Friday, July 08th 2011 03:06pm
Smoldering cigarettes is the cause for a fire on the deck of a home on southeast Douglas Street in Bend Thursday morning. When Bend Fire arrives at the single story residence, they found the deck full engulfed and spreading to the house. The fire crews were able to stop the fire from spreading to the rest of the house.
Homeowners Fred and Wilma Mayer say the smouldering cigarette butts were left in a planter from painting crews working on the house. The home was vacant at the time. Bend Fire wants to remind everyone to dispose of your smoking materials in a noncombustible container.

---
Bend Police Chief Chosen
Friday, July 08th 2011 10:52am
Bend officials have asked, and Jeff Sale, 54, from Cheney, Washington has accepted the offer to become Bend's new Police Chief. According to the Bend Bulletin, City Manager Eric King has announced the hiring Thursday. Sale still needs to pass a final background check, but it's looking like current Chief Sandi Baxter can retire after more than 30 years with the Bend Police Department. Sale has been the Police Chief of Cheney, Washington since 2004.

---
Warm Springs Fire Now Contained
Friday, July 08th 2011 10:51am
Crews have now gotten a handle on a fast moving brushfire in Warm Springs. The brush fire cropped up near a subdivision around 2 p.m. and the winds quickly whipped it up to about 2000 acres, before crews reached containment. Fire officials say one abandoned building, possibly a trailer, was lost, but that is the only casualty in the fire at this point. KBND spoke with a dispatcher at the Warm Springs Fire Management Center: "It started at Upper Dry Creek subdivision; burned clear around Miller Heights subdivision. As far as I know, we never lost any homes. Thankfully [the fire] got close to them, but they managed to keep the fire away from them." They also evacuated a Forestry and Natural Resources Compound on Highway 3. The dispatcher says it was burning in sagebrush, juniper and mostly grass. Traffic in that area near Highway 26 and Highway 3 was affected for a while as crews aggressively attacked the blaze.

---
SAR Volunteer Injured in Training
Friday, July 08th 2011 10:50am
A search and rescue a volunteer is injured in an ATV accident during a training exercise about 50 miles east of Bend Thursday. According to a Deschutes County Sheriff's release, SAR volunteer Harry Cure was driving a Polaris ATV when it struck a rock and rolled, landing on top of Cure. SAR officials on site at the time said cure was traveling at about 10 to 15 miles an hour, on a slope at the time of the accident. Cure was immediately treated by SAR personnel at the scene and was taken to St. Charles Bend by Airlink where he is listed in fair condition.

---
Bend Roads Improvements to Begin in 2012
Friday, July 08th 2011 10:49am
The $30 million worth of road projects voters approved in Bend will get started next summer. The first step is for the City to hire a consulting firm to oversee all the planned projects. Bend Transportation Engineering Manager Nick Arnis briefed the City Council at their meeting this week. "We're really asking for a consultant to come and look at all the project and decide which ones can be done now and schedule the remaining ones for the remainder of the construction season." Some of the projects includes roundabouts at 18th and Empire, Simpson and Mt. Washington and Brookswood and Powers, in addition to work on Reed Market Road.

---
Casey Anthony Gets A Bit More Time Behind Bars
Friday, July 08th 2011 10:48am
Casey Anthony, the Florida woman just acquitted of killing her daughter Caylee, will soon be out of jail. A judge sentenced here to four years and she has already served three years. While the first calculation had Anthony being released on July 13th; a further calculation by prison officials extended the date to July 17th.
Some people are upset that this trial produced no justice for Caylee. But Bend attorney Jon Ash says that's a complicated term: "When you hear justice, it's built into our constitution that everybody is presumed innocent and promised a fair trial. So when you use the word justice, it's a relative term." Anthony was convicted of four counts of lying to authorities.

---
Kirby Nagelhout Memorial Set
Friday, July 08th 2011 10:47am
A memorial for Kirby Nagelhout has been set. It will be held at his high school, in the auditorium of Bend High School, next Friday, July 15th at 1 p.m. His company was behind thousands of local construction projects, including the Tower Theater's renovation project. Thursday morning on KBND's "Your Town," Tower Theater Executive Director Ray Solley talked about the difference the project made: "Kirby was the lead contractor on the re-creation of the Tower Theater; re-opening in 2004 and he and the architect really made this theater the landmark and breathed new life into the landmark of the Tower Theater and we are forever in Kirby's debt." Kirby Nagelhout, 55, died Saturday after a long battle with cancer.

---
Former Bend Man Sentenced for Embezzlement
Friday, July 08th 2011 10:46am
A Medford man who used to be a bank manager in Bend has been sentenced to prison time for embezzling about $91,000 from bank customers in Bend. The Department of Justice says Shawn Jewett, 32, of Medford took the money from U.S. Bank and U.S. Bank customers between May 2008 and November 2009, while working as a branch manager. He was sentenced yesterday to eight months in federal prison. Officials say he used the money to pay on his credit cards, car loans, a personal loan and to pay for a vacation. He moved money from different accounts and to avoid detection changed the addresses on the customer's bank statements. As part of the sentence, he's also been ordered to pay his victims back.

---
Please Help Find a Stolen Bike
Friday, July 08th 2011 10:42am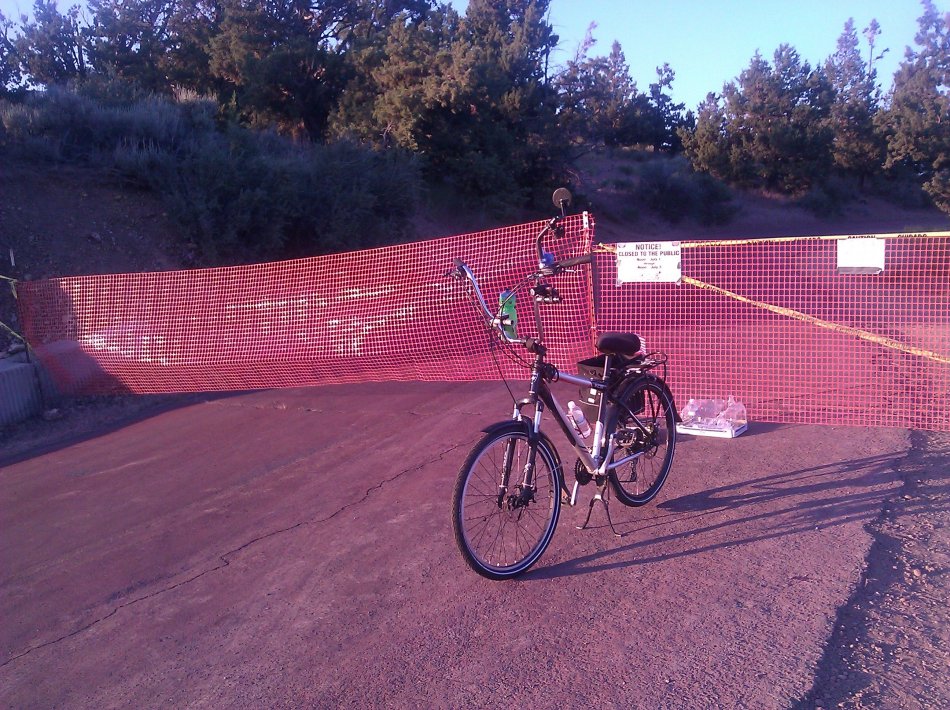 Sometime between late Wednesday night or early Thursday morning, a very special bike was stolen from a home on northeast Norton in Bend. Bikes are stolen all the time; but this one has a very special purpose of a special man. "He has been deaf since birth. And this is his mode of transportation. He's a 50 year old man who gets around on this bicycle all over town and has no other means of transportation." Sue Kay is the mother of Bob Warr, who has worked on this bike for a long time and he doesn't have many possessions, so the bike means a lot to him. The bike is a black and gray North Track bicycle, with about 24 speeds and new tires. Kay says if the person who took this will return it; she won't press charges. If you have any information about the bike or the crime, please contact Bend Police: 541-693-6911.

---
Popular Hiking Trail Re-routed
Friday, July 08th 2011 10:40am
One of Central Oregon's favorite hiking trails that affects fire lookout efforts has now been re-routed. The change on the Black Butte Trail hopes to make things easier for hikers and those in charge of fire lookout. Deschutes National Forest spokesperson Jean Nelson-Dean says the new defined trail system on top of the Butte provides clear direction to scenic viewpoints and moves hikers away from the facility. "We often had confused hikers wanting to do the right thing. But getting a little lost over by the lookout on top of Black Butte and creating a lot of trails that were impacting the vegetation. So we wanted to help the hikers and also we wanted to reduce the impact on those fire detection activities that were happening at the lookout." Besides completing the trail project; the youth crew that worked on the new trail also found a dehydrated Golden Eagle eaglet in the Black Butte parking lot. A wildlife biologist was contacted and now the eaglet is doing fine.

---
Tower Theatre Membership at New High
Friday, July 08th 2011 10:34am
Tower Theater is happy with the outcome of their annual membership drive, which just finished up June 30th with 500 members. Executive Director Ray Solley says while that may not seem like a huge number in a community of 80 thousand people. It's a milestone for the Tower because it's the largest number of members since the membership foundation started the program in 2006. "And I think it indicates and increasing and a broad based support for the Tower Theater by members of the entire Central Oregon community all the supporters the Tower has, especially now." Ray Solley was a guest on KBND's "Your Town" segment Thursday. For a complete list of shows at Tower Theater this summer, just visit: www.towertheater.com.

---
A Feast for the Eyes
Friday, July 08th 2011 10:29am
One of the most highly anticipated art shows is happening this weekend in Sisters. It's time for the 2011 Sister's Outdoor Quilt Show. Executive Director Ann Richardson says the will have about 1300 quilts scattered around town on every available wall space or balcony. She says people travel from around the globe to view the colorful and creative quilts: "For some people, it's a once in a life time and for some people it's once in a year. We have a couple of gals that come, one from Scotland and one from England, and they came for their once in a lifetime visit eight years ago. And they've come every year since. And then there are people who say: "I've always wanted to com, it's on my bucket list" and they're finally going too make it for the first time ever."
Richardson says the show has expanded to what they are calling "Save It For Sunday" where there will be extra events for people to attend on Sunday, including lectures and more quilts. The Sister's Outdoor Quilt show starts Saturday ay 9:30 am.

---
Greg Walden Lauds Reform for Veterans Access to Benefits Website
Thursday, July 07th 2011 05:02pm
Walden's office hours around central, southern, and eastern Oregon signed up 795 veterans, demonstrating strong demand for access to eBenefits
WASHINGTON, D.C. — The VA is taking steps to simplify access to its eBenefits website following Rep. Greg Walden's efforts to highlight the hurdles that veterans in rural Oregon face in signing up for the helpful new website.
"The VA is doing the right thing in increasing veterans' access to eBenefits," Rep. Walden said. "With all that our veterans have done for us, making them travel great distances to sign up for this service just doesn't make sense to me. That's why I brought the signup effort directly to rural veterans in a series of office hours throughout central, southern, and eastern Oregon. We signed up 795 veterans, saving them in total many tens of thousands of dollars in travel expenses they would have needed to spend to get to Portland to sign up. It couldn't have been more clear that there was a strong desire for more commonsense access to the website, and it's good to see the VA take positive steps in that direction."
Until now, veterans in Oregon were required to visit the Portland VA Regional Office in person to sign up for the new eBenefits website, which allows veterans to quickly track their claims and benefits with just the click of a mouse. For veterans outside of Portland and especially in the rural areas of central, southern, and eastern Oregon, the requirement to travel all the way to Portland simply to sign up is a prohibitive burden.
However, the VA has announced that it is now taking steps to simplify its signup process by launching a pilot program to allow some veterans to sign up for the website via telephone. Veterans calling the main VBA benefits toll-free number at 800-827-1000 now have a touch-tone path to eBenefits information and they can select an option for enrolling via telephone. This new method is only available for Veterans who are receiving VA benefit payments via electronic funds transfer.
The VA and the Defense Department also hope to allow online registration later this year for the highest level of access to the website.
The need for reform was highlighted when Rep. Walden approached the VA to launch a first-of-its-kind initiative to bring the signup process directly to rural veterans. Together, Rep. Walden's office and the VA held office hours in Hood River, The Dalles, Hermiston, Pendleton, Milton-Freewater, Enterprise, La Grande, Baker City, Ontario, Burns, Prineville, Madras, Sisters, Redmond, Bend, La Pine, Christmas Valley, Lakeview, Grants Pass, Medford, and Klamath Falls.
In total, the effort signed up 795 veterans, the vast majority of which were unlikely to ever make the trip to Portland to sign up for the website in person. The program was so innovative and successful that it has since been replicated in other parts of the state.

---
Tami Sawyer Indicted
Thursday, July 07th 2011 10:55am
Former real estate broker Tami Sawyer is indicted on charges of first degree criminal mistreatment and first degree aggravated theft. That's according to the Oregon Judicial Information Network or OJIN, a state run database. Sawyer and her husband, former Bend Police Captain Kevin Sawyer, are already under indictment for other charges including money laundering and wire fraud. The allegation of the federal indictment claims that the sawyers used investor's funds to purchase personal property losing $4.4 million of investors money. The criminal mistreatment charges are a Class C felony punishable by up to five years in prison.

---
Local Reaction to The Casey Anthony Trial
Thursday, July 07th 2011 10:54am
People are still talking about the shocking verdict in the Casey Anthony murder trail. The Florida jurors found the young mother not guilty of murdering her two year old daughter, Kaylee. Criminal Law Attorney Jon Ash of Bend says the jury has spoken: "There were just too many unanswered questions. Of course the accused is presumed innocent until proven guilty beyond a reasonable doubt and it seems the state failed in that effort." This morning, Casey Anthony is sentenced to one year and $1000 for each count of lying to officers during the investigation. She was found innocent of first degree murder, manslaughter and child abuse.

---
Hit and Run Suspect Caught
Thursday, July 07th 2011 10:53am
A hit and run suspect has been arrested in Redmond. Deschutes County Sheriff's Officials say the accident happened Wednesday morning about 7:45 when Kendall Hickman, 24, of Redmond was heading north on SW Canal Boulevard and smashed into a power pole. That accident happened on the southbound side of the road near Helmholtz Way, narrowly missing an oncoming car. Sgt. Troy Gotchy says two passengers in the car were taken to the hospital, Hickman fled the scene. Injured were Jeremy Kuhn, 23 of Redmond and Krinstna Hayes, 25, also of Redmond. "The female was extricated from the vehicle and flown to St. Charles by Airlink. The male passenger was taken by ambulance to a Redmond hospital we did and extensive search of the area using a canine from the Bend Police Department and we were unable to locate the driver." But, police found Hickman around 1:30 in the afternoon, walking on Hemholtz Way near Coyote Avenue. He was arrested on a outstanding warrant from Lincoln County, and he acknowledged involvement in the crash. Subsequent investigation on Hickman's car reveals a .22 rifle and some methamphetamine.
The Central Electric Cooperative power pole was damaged from the crash…and it took several hours for crews to replace the pole while the power was "live" to avoid a power outage.
The intersection of Canal and Hemholtz was shut down for almost an hour. The injured passengers remain at St. Charles; Jeremy Kuhn is listed in fair condition, Kristina Hayes is serious. Hickman is lodged in the Deschutes County Jail, held without bail and is facing charges of two counts of third-degree assault, hit and run, reckless driving, second degree criminal mischief, felon in possession of a firearm and methamphetamine possession…as well as the outstanding warrant and counts from Lincoln County.

---
Now Shuttered Mt. Bachelor Academy Sued by Former Students
Thursday, July 07th 2011 10:52am
Nine former students of a "tough love" boarding school that once operated in Central Oregon are suing and asking for more than $14 million in damages. A Portland attorney known for taking on the Boy Scouts and the Catholic Church in child abuse cases is heading up the suit. The suit against Mount Bachelor academy east of Prineville was filed in Portland Wednesday. Attorney Kelly Clark says the suit alleges emotional, physical and sexual abuse. "In the guise of helping a child move past childhood trauma; they would have a kid "reenact" sexual abuse from their childhood; show us how it happened. If a child were sexually provocative, they would have the child act that way. They would make that child act sexually promiscuous with other students. It was all a kind of re-enactment, I guess designed to get rid of behavior, but it was re-traumatizing." He says the victims also allege they would use light, sound and sleep deprivations and withhold medical help. The lawyer for the Mount Bachelor Academy says they haven't had the chance to look thoroughly into the allegations filed Wednesday, but they want to point out that they were successful in resolving a dispute with the Oregon Department of Human Services last fall. When KBND ran stories on earlier allegations; a former student defended the program saying that she never saw or experienced any unprofessional behavior. She said the counselors are tough and the program requires you to confront your issues.

---
Three Small Fires Controlled by Residents
Thursday, July 07th 2011 10:51am
Sparks from power lines cause three fires Wednesday evening. The first two fires were in Tumalo: one on Pinehurst and Tumalo Reservoir Road that Cloverdale firefighters controlled quickly. The second was on Johnson Road, past Shevlin Park that blackened an acre before a quick thinking homeowner was able to put out quickly. Then, around 6:00 p.m., the second fire, on Fryrear Road near Cloverdale burned less than an acre. Scott Foster tells our news partner, News Channel 21 that he was on his way home saw the brush fire on Highway 20 and decided to stop and help put it out, and was quickly joined by other motorists that stopped to help.

---
Fire Officials Say the Season is Shifting
Thursday, July 07th 2011 10:49am
Fire bosses say we are starting to see a shift in our fire season. And two fires in Central Oregon Tuesday serve as a reminder of that change in conditions. Luckily two fast-moving brushfires near Madras sprang up fast, but were out quickly, too. "Yeah right, that's the nice thing about range fires is that they are very responsive to cooler temperatures in the evening, and so that helped firefighters get a handle on those two fires." Lisa Clark with the Central Oregon Interagency Dispatch in Prineville says they are starting to see the shift in fire season right now, as things heat up and dry out: "You know, just a reminder to people that we are experiencing this change with warmer temperatures and the vegetation drying out. And so just ask people to be really careful. The fire near Sisters was caused by fireworks." Many local firefighters have been battling the big fires in Arizona and Alaska recently; but are due back home soon.

---
Slap! Mosquito Bite Time!
Thursday, July 07th 2011 10:48am
It was a wet, cool spring and now there is a bumper crop of mosquitoes to contend with. Heather Kaisner with the Deschutes County Public Health says there are simple things you can do to protect you and your family from the hungry insects. "Right now is a great time to just kind of go through your yard and your area and make sure you've cleaned all of your rain gutters, so water flows freely. Turn over buckets or flowerpots that are filling with water. Your birdbath: you should put in fresh water at least once a week. And then those wading pools that people have on their backyards; be sure everyday to turn them over, take the water out when they're not in use." Kaisner says to watch anything that has standing water, because that's where mosquitoes hatch. She adds that staying inside during the dawn and dusk hours helps because that's when the insect's feed, and using a good repellant with DEET or picardin (which id odorless), oil of lemon eucalyptus or IT-3535 also helps. Kaisner says, although West Nile Virus has never been detected in Deschutes County, the insects are plentiful and their bites are a nuisance.

---
Immigration Debate Rises Again
Thursday, July 07th 2011 10:46am
A number of Oregon business owners are teaming up to fight a plan to make sure their employees are in this country legally. One of those business leaders was on the Lars Larson show Wednesday. Bill Perry of the Oregon Restaurant Association: "There's not enough people in the workforce to do the service jobsm, as long as our population is generally getting older. " New legislation will require all employers to use E-Verify to confirm their workers are in the country legally. Perry says businesses couldn't deal with that kind of employee loss. "When you look at all the different industries that would be subject to the same thing, know to take that many people out…" Lars Larlon: "You're telling me thatif somebody offers $20 an hour, there isn't an American out that that will wash dishes?" Perry: "I think they would do it for about a week, and then they'd quit." Perry say that comprehensive immigration reform is needed, but not a system that removes that many workers at once. The Lars Larson show is heard weekdays on KBND from 12:30 to 3 p.m.

---
Free Car Insurance for a Year?
Wednesday, July 06th 2011 02:40pm
General Motors is trying a new program to draw more Oregonians into their showrooms. Starting today, until September 6th, drivers in Oregon and Washington state who buy new 2010, 2011 or 2012 GM cars will get one year car insurance, for free. Chris Perry is the V.P. of U.S. Marketing for GM: "both of these states we need to gain more penetration, we've gained some but we still have a way to go and we thought this was an innovative way to bring more customers to the GM family." Bruce Klouda is the General Manager of the local GM franchise: "But I think its indicative of GM and other manufacturers who want to connect through a variety of means to a variety of customers and certainly paying a year's worth of car insurance is an avenue no one's explored before." The car insurance is from Met Life and includes both liability and physical damage coverage that exceeds state requirements.

---
Sisters Car Crash Victim Identified
Wednesday, July 06th 2011 02:39pm
Authorities have identified the Sisters man killed in a one car accident early Tuesday morning. Killed was Anthony Hartford, 32. Deputies say just after 2 a.m. on July 5th, Hartford's car drifted onto the shoulder of Three Creeks Road in Sisters, eventually continuing off onto a wooded area hitting a large tree. Hartford was pronounced dead at the scene.

---
Advice for Online Bill Paying
Wednesday, July 06th 2011 02:37pm
Online bill paying has been around for years, but there's something important to keep in mind if you don't want to be charged with late fees. Electronic payments that are so popular aren't the only way online banking gets the payment made. The check is sometimes still in the mail, literally, and many people forget that snail mail takes time to deliver. Kyle Frick with Mid Oregon credit union explains: "The bill pay system is set up so you have a sender and a receiver. And for people who have the ability to accept electronic payments, then you can pay those payments maybe as early as the next day but for other people like the kid who delivers your paper or the gardner or people that don't have a business that's set up to recieve electronic payments are system would issue a check." Frick says that as long as you have it set up to send a check in advance each month, they guarantee the payment will get there on time. But it needs to be at least 5 to 7 business days in advance. Many banks and credit unions that used to charge for online banking, now offer the service for free including Mid Oregon Credit Union.

---
Teen Hiker Falls into Crevasse
Wednesday, July 06th 2011 10:19am
A 17 year old unidentified boy hiking on South Sister apparently fell through a crevasse, injuring himself. The Deschutes County Sheriff's Office received the distress call from a member of the hiking party around 3 p.m. Tuesday. Search and rescue teams were deployed to the area near the Lewis Glacier where the boy had fallen about 20 feet into the crevasse. He suffered some minor injuries and was able to climb out himself; but authorities transported him by Airlink to a location where they could assess his injuries better. The hiking party consisted of 5 juveniles and two adult chaperones. He was reunited with his family a short time later.

---
Kirby Nagelhout Dead at 55
Wednesday, July 06th 2011 10:12am
A beacon in the construction business has died.
55 year old Kirby Nagelhout died Saturday after along battle with cancer. You may be familiar with the name Nagelhout; it's evident in buildings throughout Central Oregon, from the Pine Marten Lodge on Mt. Bachelor to the Redmond Airport, the Tower Theatre renovation and about a thousand projects in between.
Although born in Minnesota, Nagelhout is considered a real local, having graduated from Bend High in 1974 and began working for Chambers Construction as a carpenter, and his passion for building grew from there.
He started his own company, Kirby Nagelhout Construction in 1986, and over the years had employed hundred of people. He was heavily involved in community service including the Boys and Girls Club of Central Oregon, the COCC Foundation and more.
In lieu of flowers, the family asks donation be made to any of the following charities: Hospice of Bend (541-382-5882, Deschutes Children's Foundation (541-388-3101) or Grandma's House (541-383-3515). A public memorial for Kirby Nagelhout will take place at a time yet to be determined.

---
Small Fire in Sisters
Wednesday, July 06th 2011 10:11am
Several fire departments are fighting a small five acre wildfire southwest of sisters Tuesday afternoon, caused by fireworks. According to the Central Oregon Interagency Dispatch Center, the fire poses no imminent threat to structures. Crews from the Oregon Department of Forestry, the U.S. Forest Services and the Sisters-Camp Sherman Fire Department are battling the blaze. They expect to knock down the fire quickly. It's currently 50% contained.

---
Illegal Fireworks Still a Big Problem
Wednesday, July 06th 2011 10:09am
Workers at 911 in the Bend area fielded 82 complaints about illegal fireworks this Fourth of July. Lt. Chris Carney of Bend Police says the fine is $908, but tough to enforce. "Part of the problem is we see the fireworks go off we go to that location and no one is light off firework and no one is admitting. Hey, we had illegal fireworks and they we were lighting them off." He says they are not trying to ruin the fun and patriotism of the holiday;- but illegal fireworks are explosive devices that can be very dangerous. "We realize they are pretty, but they are explosive devices and they can malfunction, start a fire, wipe out a neighborhood.

---
City Officials Not Happy With Chip Seal
Wednesday, July 06th 2011 10:08am
The head of the City of Bend's Streets Department is not happy with its latest chip seal roadwork efforts. Hardy Hanson says it should last for seven years, but roads like Empire and 9th in Bend are starting to deteriorate within a year. "I think chip seal is not something that I just don't want to do anymore. They're very cost-effective when they work. But I have to have some confidence that they'll work. So we'll just keep looking at the problem. I've contacted people nationally that do chip seals to get some advice. I've got some good ideas. So we'll look at some things; we'll improve how we do it." The City isn't scheduled to do anymore chip seal work until next year. Hanson wants to make sure any potential problems are worked out by then before they do anymore work.

---
Habitat for Humanity Recycles Foreclosed Homes
Wednesday, July 06th 2011 10:07am
Central Oregon has a lot of foreclosed homes and Habitat for Humanity is starting to buy some of them and refurbish them for families. Robin Cooper with the Bend Area Habitat for Humanity says they're part of a pilot program. We already have rehabbed a home and sold it to a family in the spring and we have two foreclosed properties, we're in the rehabbing stages, and plan to sell them to Habitat families going through the program." The Neighborhood Revitalization Initiative is a new program, which allows Habitat to expand their services to serve more low-income families.

---
Local Reaction to Dog Mauling
Wednesday, July 06th 2011 10:05am
A Bend police officer who specializes in animal control is reacting to the fatal dog mauling over the weekend on the Oregon coast. When the sheriff's office first reported the death they inaccurately identified the dog as a pit bull. Officer Crea Lancaster of Bend police says people miss the point when they focus too much on the breed of a dog: "Any dog is capable of killing an infant." He says the family probably made a mistake in this case when they put the baby on the floor in front of the dog, and the dog may have gone into normal dominating behavior. "To put that infant down in front of a dog that feels that it should be higher up in the hierarchy, is just a recipe for disaster."

---
Student Doctors on Bike Tour of Rural Communities
Wednesday, July 06th 2011 10:03am
Some medical students from Oregon Health Sciences University (OHSU) hope to make the most of their summer break. The four second year OHSU students set out by bike Tuesday, to tour small Oregon towns and discuss their shortage of doctors. "The primary and glaring challenge is that there's just not enough of them. So the ones that are out there have more work that they can handle. And getting students connected with rural Oregon to they know that they know that's an option." Spokesman Wes Ferman expects the nearly 1,000 mile trip to take a full month. They plan to visit Reedsport, Bend, Prineville, and Enterprise, among other towns.

---
Three Hurt in Monday Morning Crash
Tuesday, July 05th 2011 03:52pm
Three people sustained only minor injuries during a crash at the intersection of Highway 20 and the old Bend -Redmond Highway Monday morning. Police say a VW Beetle driven by Micah Nelson tried to cross the highway when it collided with a pickup. Both drivers and a 15 year old female passenger suffered minor injuries. Nelson was ticketed for the accident.

---
Sisters Man Killed Early This Morning
Tuesday, July 05th 2011 03:50pm
A Sisters' man is killed in a one vehicle crash on Three Creeks Road early this morning. Deputies say the driver drifted onto the shoulder, left the road, continued into a wooded area and struck a large tree just after 2 a.m. The adult male driver was the only one in the car and was pronounced dead at the crash scene. His name is being withheld until family members can be notified.

---
Ameican Bulldog Mauls Tot to Death
Tuesday, July 05th 2011 03:49pm
An Americal Bulldog mauled a one-year-old to death as three of five people who tried to stop the attack were wounded by the dog. Tillamook County Sheriff's officials say the attack was in Nehalem, in the home of the grandparents of the boy. Deputies were dispatched to the home about 3:30 p.m. Sunday. The boy, Michael Naglee, had been taken by ambulance to Tillamook Hospital where he was pronounced dead. The dog, described by the sheriff's office as a 135-pound American Bulldog, was locked in a room next to the living room, highly agitated. Deputies tried several times to snare the dog and they ended up shooting it dead. The parents, James and Michelle Naglee, have owned the dog for several years. They were not present during the attack. Sheriff's officials say grandparents Robert and Betty Naglee were home and tried to stop the attack with three others.

---
Drowning Victim Identified
Tuesday, July 05th 2011 03:43pm
A nine-year-old girl from southeast Portland drowned Monday morning at Cape Lookout State Park at the Oregon Coast. Police identified her Tuesday morning as Angelica Fisher. According to police, the girl was at the park as part of a large family gathering. She and three other children were playing in the surf about 30 feet from the shore. They were on a floatation toy described as a large inflatable whale when a wave swept it out from underneath them. As the children were returning to shore a second wave hit them, taking her under water.

---
Fireworks Cause Fires all Over Central Oregon
Tuesday, July 05th 2011 10:17am
The noisemakers were out in full force Monday, celebrating our nations' birthday. Firefighters had their hands full responding to fires caused from fireworks. Even the annual "burning of the butte" was a truer statement this year, as at least two small blazes were the product of the professional fireworks shown on Pilot Butte. Sparks from the show ignited the dry brush and grass on the lower level of the butte. And in Prineville, their professional fireworks display also sparked a fire in the rimrock above town. Illegal fireworks were the cause of many more blazes around Central Oregon including one in La Pine and another in Redmond's Dry Canyon.

---
Flaherty Flap Addressed on Local TV
Tuesday, July 05th 2011 10:12am
It's been a volatile half a year for Deschutes County's new D.A. Patrick Flaherty. The local newspaper has run several negative articles on him and Flaherty hasn't made himself very accessible to the media to refute them. Flaherty did sit down and talk with Bend Broadband's Dave Jones about his acrimonious relationship with the Bulletin. He says the newspaper is more interested in being critical of him than reporting on recent cases, such as the Middlekauff murder trial: "That was just barely covered at all. Instead they were running so called profiles on me. I believe if I had a better relationship with the Bulletin it would have gotten the sort of attention it deserved." You can see the full interview with Patrick Flaherty all this week on "Talk of the Town." It airs every night through Friday at 10 p.m. on COTV.

---
Bend's Habitat for Humanity Hit by Thieves
Tuesday, July 05th 2011 10:11am
Bend's Habitat for Humanity is building its homes with a lot fewer tools. Last week, thieves broke into their locked tool trailer and took $6000 worth of tools. Robin Cooper with Habitat says it's a big loss. "But it's significant to us. We're very careful with funding from donors. We need to purchase them. We do have insurance. We serve low income families looking to purchase homes and this is really unfortunate." Some of the stolen tools include nail and staple guns, air compressors and drills.

---
Bend Business Show Signs of New Life
Tuesday, July 05th 2011 10:08am
Signs of new life in Bend and Central Oregon are getting noticed across the state. Bend is the cover story of "Oregon Business Magazine" this week. Editor Robin Doussard says her writers visited Bend recently to find the story: "Bend has been arguable no area flew higher or crashed harder than Bend. It was a canary in the coal mine; 2007 the real estate markets in Central Oregon and southern Oregon were the first to fall and Bend took one of the nation's sharpest plunges in the us housing market. So we set out to see how a community recovers in an economic meltdown." And what they discovered was "surprising" she says; they found many inspirational stories of small and medium businesses that were bringing Bend back to life. Some of the businesses featured were Bend Broadband, Ruff Wear and 10 Barrel Brewing.

---
Horse Rescue Facility Say They're Overcrowded & Hay Is In Short Supply
Tuesday, July 05th 2011 10:07am
Its another blow to struggling horse owners: the price of hay is so high now more people can't afford to keep their horses. Joan Steelhammer with Equine Outreach in Central Oregon says during this tough economy they've had to do many horse rescues. They don't have enough room for all of the horses needing help. Lower incomes combined with high prices for hay has been a perfect storm. Steelhammer says in some cases hay is also scarce in part because it's going to another country: "A lot of the hay is going oversees. It's being bought up by compression buyers compressing it down and shipping it overseas." Hay is also scarce in part because of a poor growing season this year. Steelhammer says they are over capacity right now at their horse rescue facility and they are still getting calls from people needing help.

---
Coastal Drownings Over the Holiday
Tuesday, July 05th 2011 10:05am
It was a bad weekend on the coast; with a drowning on the Oregon coast and one in Washington as well. In the Oregon case, a nine year old Portland girl was swept out to sea Monday morning, at Cape Lookout State Park. Lt. Gregg Hastings with Oregon State Police says the girl was riding an inflatable whale in the water with three other kids, when a wave knocked them off: "I'm not aware at this point how far from the actual beach and in the water they were, but it doesn't sound like it was very far out given their ages." As the kids were making their way back to shore a second wave swept the girl out to sea. Hastings isn't sure if the kids were wearing life jackets. And in Washington State new Seaview Coast Guard Petty Officer Eric Chandler has details: "A group of people at the beach, about a mile south of Seaview contact Pacific County to notify them that a member of their group had been near the water or in the water along the shor. They had lost sight of the individual. Chandler says the man was not wearing a life jacket. The man is presumed dead: a search for him was called off yesterday.

---
Redmond Fire Separated from City
Tuesday, July 05th 2011 10:02am
July 1st is historic for Redmond Fire and Rescue. The fire department officially separated from the City of Redmond and formed a fire district. Chief Tim Moor says they started the process two years ago and through the support of voters in November, they were able to form a fire district." He says this gives them a more stable source of funding. "In this tough economic environment, it will certainly help, but it doesn't fix our issues. But we at least know how much money is coming in and we don't have the exposure of having those funds cut- if we were in the City." He says fire districts are very common in Oregon, and the only fire department in Central Oregon that is not a fire district is Bend.

---
Cat, Cats, Cats!
Tuesday, July 05th 2011 10:01am
The cat population is booming at the Redmond Humane Society. Shelter Manager Chris Bauersfeld says all the area shelters are seeing an influx of kittens right now. "We are back up to 125 cats and kittens, 40 to 50 kittens are in foster homes. This kitten season was delayed a bit because of the weather, people didn't see them, but now its like someone opened the flood gates." Bauersfeld stresses the importance of spaying and neutering your pets, to prevent overpopulation. Last year the shelter was forced to stop accepting cats for a couple months, because they were so overrun with them.

---
Hospital ER's Heat Up in Summertime
Tuesday, July 05th 2011 10:00am
It's summertime and many people are spending a lot more time outdoors, and that can lead to some common, or not so common injuries coming into the hospital emergency rooms. Doctor Steve Kreps, the Emergency Department Manager with St. Charles Bend says water sports and biking take the lion's share of injuries.
"We see water. We do see injuries from riding bikes. Bicycle riding out on the road is very popular here in Central Oregon. We do see people that have injuries. I've even seen folks in the Emergency Department that have been hit by a deer, while they're on their bike. So we definitely see some strange things come into the Emergency Department." Kreps says the rules for outdoor play are common sense: wear a helmet while bike riding. Tell someone where you are going; in the water, use a life jacket." He says it's a great idea to get your young children into swim lessons and water safety classes.

---
Neighborhood Watch Programs Are Valuable
Tuesday, July 05th 2011 09:58am
Summer is in full swing now, and people are planning vacations that will take them away from their homes. This is also a prime time for thieves to take advantage of the time when homeowners are away. Bend Police has a Neighborhood Watch program that they encourage you and your neighbors to learn about. "Basically what it is, is: watching out for your neighborhood. There's 80,000 people in Bend and there's only like 10 or 12 officers at any point in time. So there's a lot more eyes out there than we can control. So what we've done is we've put together a Neighborhood Watch program and we train people on how to look for suspicious activities, how to keep in touch with your neighbors is they go away. And how to report anything that they see that's out of line." Community Liaison Steve Esselstyn says he'll go to your neighborhood and give them information that will help keep the neighborhood safe. He say the more people are aware, the more people are safe.

---
Three Car Crash Near Black Butte Ranch Closes Highway
Saturday, July 02nd 2011 08:42am
Highway 20 west near Black Butte was closed for about an hour after a three car crash sent seven to the hospital and caused about a three mile back-up Friday around 4:40 p.m. L. Kevin Dizney with the Deschutes County Sheriff says the driver of a Toyota Avalon, for unknown reasons, crossed into the oncoming lane and crashed into two SUV's. Four of the people injured were all from Bend: Leonard and Erika Wilson, both 39, and two children ; Keira,6, and Cade,3, Wilson. The other victims were not identified.
The force of the Toyota Avalon causes a Chevy Suburban to roll off the road and land on the westbound shoulder. The driver is not identified. It also caused a Toyota Sequoia to slide into the westbound lane. The Wilsons were it he Sequoia. When police arrive on the scene, they found the Avalon in the middle of the road.
Highway 20 was closed in both directions for about 45 minutes, until authorities were able to clear one lane of travel. The highway had one lane open for another hour or so while the cars are removed.
Dizney say drugs or alcohol appear to not be a factor in this crash, but the investigation is continuing as to the cause of the first driver crossing into oncoming traffic.

---
Kids Playing With Fire Causes Brushfire
Friday, July 01st 2011 10:37am
A tough lesson for two Bend kids who were playing with fire. They sparked a small wildfire and got a ticket from police. Officials say Thursday afternoon's fire started after they dipped a tennis ball in Tiki oil, lit it on fire and kicked it around. The brushfire was in a vacant lot west of Mount Washington Drive, near Shields Drive and south of Shevlin Park Road in northwest Bend. The fire burned one tenth of an acre, and he nearest home was 150 yards away. Both were ticketed for reckless burning and released to their parents.

---
The Party's Over
Friday, July 01st 2011 10:36am
The Oregon Legislature wraps up the 2011 session by coming to terms on the state budget, among other issues. Lawmakers approved funding for state prisons and bonding authority for construction projects and signed off on a number of education bills; including a measure placing all public education under a single "Investment Board," whose members are appointed by the Governor. Lawmakers also cleared changes to the State's Congressional District boundaries. The session, which lasted 153 days, was the shortest in 15 years.
And now, a word from our Governor
Governor Kitzhaber praised lawmakers for their work in this session. He says Oregon set an example for other states in how to act when facing huge financial challenges: "Oregon and many states have huge budget deficits. Oregon's per capita debt is larger than California's and larger than Washington's." So even with a per-person debt larger than our neighboring states, Kitzhaber says lawmakers managed thru the budget crisis and worked together to maintain a sense of community and respect, even while disagreeing on issues.

---
Telfer Says the Session Was Historic
Friday, July 01st 2011 10:35am
State lawmakers are heading home today and both parties are calling this session historic; with big reform packages on health care, education, and tax credits to name a few. State Senator Chris Telfer of Bend says lawmakers learned that they can work together: "We don't necessarily have 'my way or the highway' that we can actually compromise. We're not all going to get everything we want, but 85% of the time or more we work very well together and got some good legislation out. We got a whole new education direction and we've got some new health stuff, which we're going to struggle with, trying to figure out how we are going to reduce health care in this state. The cost; make it more accessible, better, healthier communities. Yeah, we've had some major directional changes." Republican leaders in the Senate say their main criticism of session is that more jobs bills didn't make it through the process.

---
OSU Cascades Gets Building Funding
Friday, July 01st 2011 10:34am
A big moment for fans of higher education in Central Oregon. Yesterday, right before they left for home, Oregon lawmakers approved legislation that will help fund the purchase of a permanent building for OSU-Cascades graduate programs. State Representative Jason Conger of Bend says this was his top priority this session: "In terms of the future of OSU Cascades in Bend and having potentionally at some point in the future a stand-alone university located in Central Oregon, this is a critical step in that direction." The budget authorizes $2 million in bonding authority, which is backed by State Lottery revenues dedicated to economic development. The bond proceeds will be combined with a $1.05 million contribution by OSU-Cascades and an $800,000 contribution from a private donor.

---
Dems Choose New Leader
Friday, July 01st 2011 10:33am
A change at the top. Democrats in the Oregon House have ousted Dave Hunt of Gladstone as their leader. House Democrats chose Tina Kotek of Portland as their new leader on Thursday; hours after the Legislature adjourned its 2011 session. Hunt was the House Speaker in the 2009 legislative session and helped push major initiatives through the Legislature, including a massive transportation project and an expansion of children's health care. But some say he was also a polarizing figure, especially for his role in pressing tax hikes on businesses and wealthy Oregonians. Voters upheld the tax hikes after a contentious referendum campaign.

---
Tanker Truck Crash May Never be Solved
Friday, July 01st 2011 10:32am
Co-workers of the Vancouver, Washington truck driver killed near Warm Springs this past weekend are still trying to figure out what happened. Mike Knight says David Spooner, the 54 year old father and husband was a seasoned driver. He knew that thing like the back of his hand. He knew that road. On Tuesday morning, Spooner's truck ran off the road near Warm Springs and down an embankment before catching fire. Because the truck was incinerated, investigators may never know what happened to cause the crash.

---
Pilot Butte Closes Today
Friday, July 01st 2011 10:31am
Pilot Butte in Bend will be closed to traffic starting today so they can get ready for the 4th of July fireworks. No cars will be allowed on the Butte from July 1st through July 5th. Trails and roadways will be accessible to pedestrians through July 3rd, except for the summit. No one will be allowed on the Butte on July 4th and the morning of the 5th. Fireworks are scheduled to be fired from the Butte on the 4th starting at 10 p.m.

---
Local Schools Title IX Violators?
Friday, July 01st 2011 10:29am
A complaint has been filed with the U.S. Department of Education's Office for Civil Rights claiming that about 60 schools in Oregon are in violation of Title IX legislation that provides equal sports participation of girls and boys. All four Bend La Pine High Schools, and Redmond High are included in the complaint saying there is "continuing or increasing substantial female participation gaps." Peter Weber with the Oregon Schools Activities Association says he believes the complainant did not thoroughly research his charges: "It sounds like what the person who filed the complaint did is: they took the participation numbers that we asked our schools to fill out every year. We have those on our website. I think he took those numbers and ran them through something that said: there's this many girls that are participating, there's this many boys that are participating and those numbers are way off." And that's what I think is the basis for the complaint." Weber says he believes the schools offer opportunities for most sports to both boys and girls; but ratios of girls that decide to participate may look different when compared to total student bodies. He says OSAA officials are meeting in July and will discuss the issue. They offer Title IX seminars each year, so schools are kept current with regulations.

---
GED Candidates Will Need to Go to Jefferson County
Friday, July 01st 2011 10:21am
Students who need to get their GED's in Central Oregon will need to travel to Jefferson County. Because of a state budget shortfall, the GED program will no longer be offered by the High Desert Education Service District in Redmond. Spokesperson Linda Quon says it was a tough decision to cut the popular program: "GED testing is very important. We think it is a very important stepping stone for people going on to college. Since 1986, we've tested more than 5500 individuals in Central Oregon and they've all gone on to obtain their GED certificates." High Desert ESD took over the program in 1986 when Central Oregon Community College was no longer able to provide the service. GED testing costs the ESD about $78,000 a year, but they only collect about $58,000 in testing fees.

---
Elected Our Mayor or Not?
Friday, July 01st 2011 10:20am
A Bend City Committee will be deciding next week whether people should vote on electing our mayor. Currently, Bend's mayor is appointed by the City Councilors, but there's been an effort underway to have voters elect that position. The meeting is Thursday, July 7th at 3:30 at Bend City Hall. The meeting is open to the public.

---
"Doggie Dining" Could Become a Reality
Friday, July 01st 2011 10:19am
A pilot program to allow dogs to accompany their owners in an outdoor restaurant seating area is being tested out in southern Oregon. Talent's Avalon Bar and Grill in the tiny community of Talent, Oregon has been given permission to allow dogs in their outdoor seating area. Eric Pippert, the Food Protection Program manager with the Oregon Health Authority says they've gotten nothing but positive comments so far on the experiment. "Positive feedback. Everybody likes us. That's always nice to have happen every once in a while. You make people happy, it's great. But I expect that we will hear, and we are open to listen to concerns about it because not everyone is a dog lover and I understand that." Pippert says they restaurant will be monitored for about a year, and they had planned on updating some regulations next year and they will decide on the "doggie dining" rule at that time.

---
Malnourished Kittens Found in RV Park
Friday, July 01st 2011 10:15am
More than a dozen malnourished kittens and cats are at the Redmond Humane Society. Deschutes County deputies took the animals from a Sister's woman living in a RV park. Chris Bauersfeld, the Manager of the Redmond shelter says the cats need medical attention. "The bulk of the cats and kittens have upper respiratory virus and they need to get over the virus and build up their blood cells and weight and then they'll be spayed and neutering and then they will be available also." Bauersfeld reminds people that the influx of cats they're seeing at the shelter could be avoided if people spay and neuter their pets. The rescued kittens and cats should be available in a couple of weeks.

---