---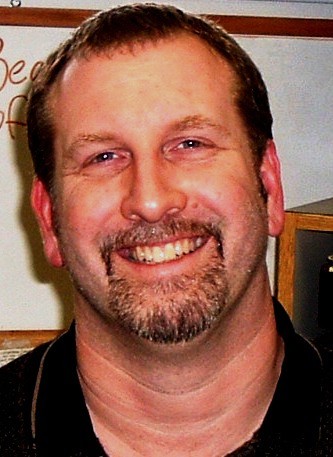 I was born & raised in Marysville, Washington (the other Marysville). I am the son of teacher parents so education was pretty important in my family. I graduated with a B.S. degree in Organizational & Mass Communications from Eastern Washington University (after a lengthy battle over a typing compentency test, which I eventually won). When I got to college I asked someone who had the best parties and they told me to try the Radio & Television Department. So I got a job on the campus station and it turns out the guy was right, I got hooked on radio and the rest is the proverbial history.
I'd like to know what you are up too. Send me an e-mail about your favorite things to do, fun websites you've found, funny stories or gossip you may have heard and things that you and your friends and co-workers are talking about (I can always use the material). Thanks for listening and thanks for stopping by my page. By the way if you have any thoughts about stuff you'd like to see here, send me an e-mail. - Manley
---
Just another update on my Take Shape For Life program... Here's an updated photo after losing 80 pounds in just 16 weeks! I am feeling great and still very motivated to continue losing the weight until I hit my goal while learning good healthy habits to keep it off!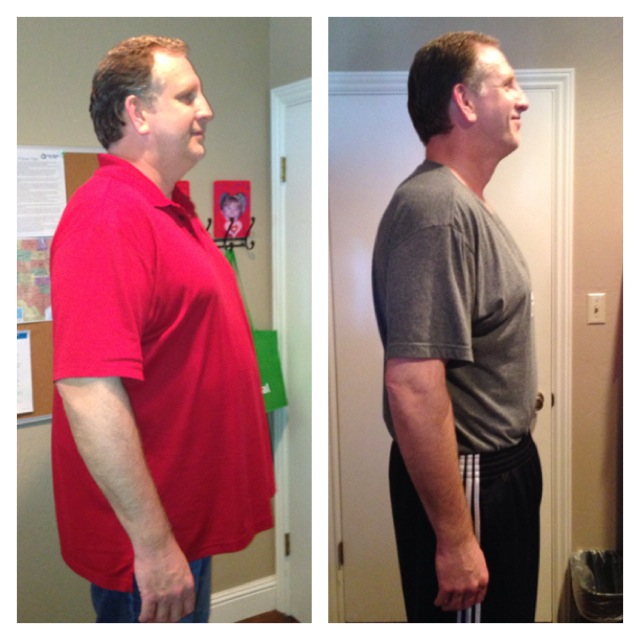 ---
Manley's History lesson...
(Wednesday December 11, 2013)
Jack Frost Day
In 1816, Indiana became our 19th state.
In 1892, the very first basketball game was played.
On this date in 1953, Anchorage, Alaska, got its first TV station
Happy Birthday!
Max Baucus, Mos Def, Teri Garr, David Gates, Tom Hayden, Jermaine Jackson, John Kerry, Brenda Lee, Donna Mills, Mo'Nique, Rita Moreno, Hailee Steinfeld, Rider Strong
This Month is:
Stress Free Family Holidays Month

Drunk and Drugged Driving Prevention Month, Natl

Food Service Safety Month, Worldwide

Safe Toys and Gifts Month

National Tie Month
---
Mike's Blog De Jour
Okay, so my weigh-in this week didn't go so well because I only lost 1 pound. I don't want to throw anybody under the bus because it is my fault and I need to take responsibility for my own actions but... when faced with the choice of offending the boss if you don't eat at least 3 pieces of his birthday cake or having the cake... what is a person supposed to do? Also, when a person is invited to a holiday party and the hostess has taken so much time & effort to make delicious Swedish Meatballs, and they are one of this particular person's favorite things, what does a person do in that situation? They eat the dang meatballs! It's just simple Physics. For example:
An object, in this case Swedish meatballs, that is placed in the same physical space as a larger object which, by it's nature, consumes other objects, ie; Swedish meatballs, will devour said objects (meatballs) until all available space inside the larger object is occupied by the smaller objects and or meatballs! In other words, a person can't just simply ignore or change the laws of physics in order to satisfy that person's desire to be thinner!
---
Nearly Impossible Quiz:
(Wednesday December 11, 2013)
Q. Survey Says! This is the BIGGEST Pain while shopping this holiday season?
A. Being asked for your phone number and email address.
---

and other stuff I thought you'd like to know...
MTV says Miley Cyrus is the Best Artist of the Year.
Melissa Benoist and Blake Jenner met on the set of "Glee" -- she plays Marley, he plays Ryder. Now, they're engaged!
NBC's live version of "The Sound of Music" attracted 18.6 million viewers, which is ratings gold. So, they've announced they're going to make these live shows an annual holiday tradition. Some other musical next year.
Meanwhile, Eleanor Parker, who played a scheming baroness in the original movie, has died at age 91.
The "Bonnie & Clyde" finale drew 7.4 million viewers on Monday.
Ashton Kutcher and Mila Kunis attended her brother's wedding together last weekend, but still no word on when or if they are going to tie the knot.
Showtime says the upcoming 7th season of "Californication" will be its last.
Mary-Kate Olsen has been seen in Los Angeles wedding ring shopping with her steady, Oliver Sarkozy. He's 44, she's 27.
Jennifer Aniston has landed on Forbes magazine's annual "Overpaid Actors" list.
A 4th "Beverly Hills Cop" movie with Eddie Murphy is on the way.
There are eight new movies coming out Christmas Day.
Michael Jordan's Highland Park home in Chicago was first listed at $29 million. Now, the're saying the first $13 million gets it. The 56,000 square foot estate comes with its own NBA size basketball court.
Frequent "So You Think You Can Dance" judge, Adam Shankman, has checked into rehab for a substance abuse issue.
A new record cold temperature has been reached in Antarctica:

135.8 degrees BELOW zero!
Garth Brooks says he's ending his retirement to go on a world tour.
Six finalists were named for this weekend's Heisman Trophy Award.