---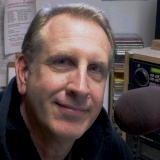 I was born & raised in Marysville, Washington (the other Marysville). I am the son of teacher parents so education was pretty important in my family. I graduated with a B.S. degree in Organizational & Mass Communications from Eastern Washington University (after a lengthy battle over a typing compentency test, which I eventually won). When I got to college I asked someone who had the best parties and they told me to try the Radio & Television Department. So I got a job on the campus station and it turns out the guy was right, I got hooked on radio and the rest is the proverbial history.
I'd like to know what you are up too. Send me an e-mail about your favorite things to do, fun websites you've found, funny stories or gossip you may have heard and things that you and your friends and co-workers are talking about (I can always use the material). Thanks for listening and thanks for stopping by my page. By the way if you have any thoughts about stuff you'd like to see here, send me an e-mail. - Manley
---
Just another update on my Take Shape For Life program... Here's an updated photo after reaching my goal of losing 100 pounds! I did it! I feel great and I am now looking to forward to keeping it off with the help of TSFL & my health coach Christiane (who says I will never be rid of her) which is a good thing because I know I need somebody to keep me in line. :)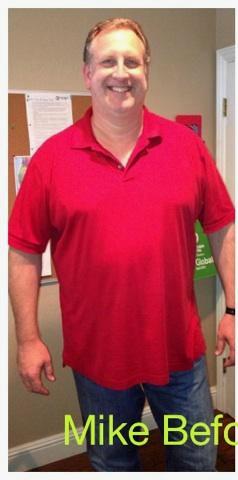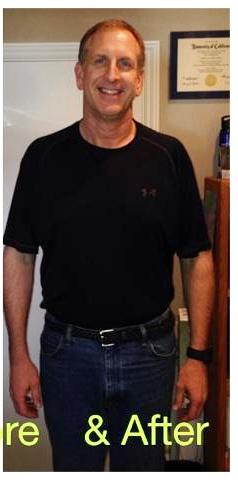 If you want to find out more about how I did it just e-mail me or call my Certified Health Coach Christiane at 514-1912.

---
Manley's History lesson...
Monday June 30, 2014
*Descendants Day: 30 (Last Sunday)
*Leap Second Time Adjustment Day:
*Please Take My Children To Work Day:
*NOW Day: (National Organization For Women)
This Week Is...
(weekly celebrations will start again on July 1)
---
Mike's Blog De Jour
Much like my life, this is a work in progress.
---
Nearly Impossible Quiz:
Monday June 30, 2014
Q: According to Consumer Reports, texting while driving is the #1 complaint of drivers, what was #2?
A: Able-bodied drivers parking in handicapped spaces.
---

and other stuff I thought you'd like to know...
Emmy Award-winning actor Meshach Taylor ("Designing Women") died on Saturday of colorectal cancer. He was 67.

First, Sheri Shepherd announced she was leaving "The View" on Thursday. Then, later that day, Jenni McCarthy tweeted that she might doing the same. Ask the producers, and they'll tell you the two were fired.

Despite airing during most Americans' work day, Thursday afternoon's World Cup match between Team USA and Germany drew ESPN's second-largest audience for a men's soccer game with 10.8 million, according to Nielsen.

You think it would be good to get the exposure, but more than 60% of the restaurants featured on the show "Kitchen Nightmares" are now closed.

Courtney Cox is engaged to Snow Patrol rocker Johnny McDaid.

Back in 2009, Liam Neeson lost his wife Natasha Richardson after a head injury while skiing. Now a nephew lies in a hospital with a head injury, after falling during a night out with friends.

Shia LaBeouf was arrested on Thursday night for allegedly disrupting a Broadway show.

The entire cast of "The Real Housewives of New York" has been fired, except for Ramona Singer.

Jennifer Lopez (who played Selena in her life story) says she'd like Selena Gomez to play her in a movie on her life story.

Bill Clinton has earned $104.9 million for doing speeches since leaving the White House.

The 4th season of "The Killing" arrives on Netflix August 1.

North Korea says that Seth Rogen's new movie "The Interview" which is about two journalists enlisted to assassinate Kim Jong-Un is an "act of war."
---
IN CASE YOU MISSED IT…
Things Guys Think They're Doing Sneakily . . But Women
Always Notice
Men think they're clever and sneaky and are getting away with all kinds of stuff. They aren't. Women INVENTED being clever and sneaky and getting away with all kinds of stuff . . . and they INSTANTLY know it when they see it.
1. Turning your head away from a woman as she's approaching . . . so you're already looking that direction once she passes and you can check out her behind.
2. Trying to lead a text conversation toward having a woman send you nude photos. She recognizes the chess moves you're trying to pull immediately.
3. Asking leading questions to find out if she's single. She's ready to tell the truth or lie anyway, depending on whether she's into you.
4. Checking out other women in general.
5. Trying really, really hard NOT to look down at a woman's breasts.
6. When you're into a woman and accidentally show up where she works or in her neighborhood. Even though it's not in a creepy, stalker way . . . she notices.
7. Hiding your insecurities by going over-the-top with bragging.